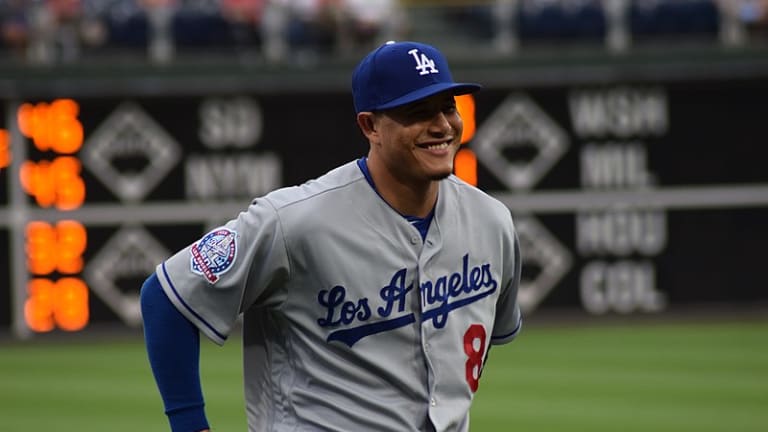 The Quants Are Ruining Baseball Now
Enjoy watching every team go 81-81 after the robots have taken your job.
There are basically two schools of thought as to why about 100 Major Leaguers are still looking for jobs when 29 of the 30 teams have already begun Spring Training. The first is that baseball teams are owned by a cabal of weird evil skinflints who think nothing of asking municipalities for hundreds of millions of dollars for privately-owned pleasure palaces but refuse to pony up the same to actually try to win the games they stage in them. The other is that the people who own and run baseball teams are secret geniuses who aren't going to get fooled into paying too much money on a Manny Machado, since paying too much money for Manny Machado counterintuitively makes it harder to win baseball games because then you can't afford to pay any of the 24 guys Manny Machado plays with. This is how the team that won the World Series last year, and which could have essentially run the same nearly-historic roster out on the field this year, have decided that they can go without a bullpen.
Leaving aside that each and every baseball team owner has more than enough money to sign 25 Manny Machados without it even remotely impacting their life, and the fact that the two schools of thought laid out above are not mutually exclusive, the fact is we live in a world in which tanking while taking huge subsidies from the public coffers and receiving $50 million every year for simply existing is now called "process," allowing fans of these teams to cheer losing many more games than they win over a period of many years in hopes of catching lightning in a bottle in one of those years. And this is all the fault of the quants, who have not only ruined investing and who are in the process of putting us all out of work, but who have also provided the intellectual underpinnings to make a virtue out of losing 100 games with a roster full of people you've never heard of.
To a quant, Harper and Machado are like, say, Netflix or Amazon or PayPal – great growth properties that should do well for years to come – but whose current price already builds in all those years of promised (but not wholly certain) future performance.

Baseball's quants are following along a similar path. Each player's statistical output is compressed into "wins above replacement" – a calculation of how many wins he accounted for, above a hypothetical marginal Major League prospect. Machado is near the top of FanGraphs' projection for 2019 in WAR at between 5 and 6 wins. That's a fabulous total, but also a target for a front office to try to approximate with other "portfolio components."
The nerds really have won: If this keeps up, we won't even bother to have sports at all, because what's the quantifiable value of playing games, anyway?
Machado and Harper haven't signed because baseball teams are now run like Wall Street 'quant funds' [CNBC]