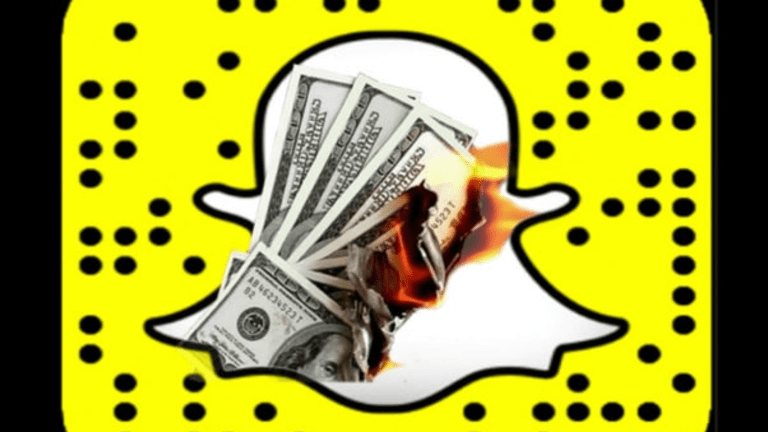 Snap Stock Soaring On News That Not Everyone Has Stopped Using Snap
When a net annual loss of $192 million is a screaming buy, what could go wrong?
What has no thumbs, a still massive net loss, a competitor that it will never defeat and a still unformed long-term profit model?
Snap shares were soaring in after-hours trade Tuesday after the company reported better-than-expected financial results. 
"Soaring?" you ask? Well, yes, because when you lower a limbo stick od expectations low enough, everyone is suddenly limber:
The social media giant reported a net loss of 4 cents per share which was less than consensus estimates of a 8 per share net loss during Q4.

Snap reported revenue of $389.8 million which was better than analysts' predictions of $377.5 million.

Active users, a key industry metric, remained unchanged from the previous quarter despite competition from rival social companies continuing to heat up. Snap had 186 million daily active users in Q4. Analysts were expecting daily active users to decline by 1.5 million.
And Snap also hasn't murdered anyone, so...that's gotta be accretive.
Hey, maybe we're being too snarky. Maybe this is the inflection point for SNAP. Maybe there is a growth story here that we missed and will shock us all.
Snap's biggest rival Facebook revealed during its earnings report last week that Instagram Stories now has 500 million daily active users.
Or maybe the algos are making you all fucking insane.
Snap's Q4 wasn't as bad as expected, shares spike [YahooFinance]