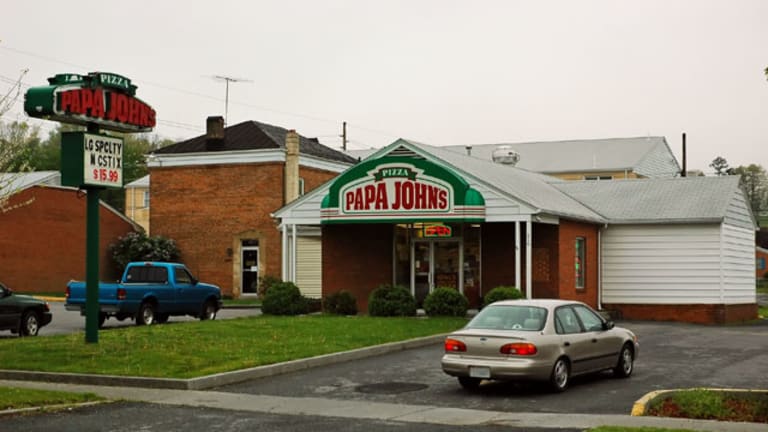 Italian Food Thought Leader Rides To Rescue Of Papa John's
Ignore everything you've heard or tasted: Hedge fund manager Jeff Smith says Papa's pizzas are top-notch.
Five years ago, Starboard Value's Jeff Smith identified the real issue behind Darden Restaurants' difficulties. It was the breadsticks, specifically the breadsticks at Darden's worst-performing chain, Olive Garden. Even more specifically, there were too many of them being handed out, and those mountains of breadsticks were garbage.
This may not seem like a particularly good theory to base a turnaround plan for a multi-billion-dollar company with nine restaurant chains to its name, but it worked: Starboard ousted the entire Darden board after it sought to solve the breadstick problem by selling Red Lobster, and Darden shares have more than doubled since.
As you may have heard, another Italian-ish chain restaurant has recently run into some troubles. Papa John's hasn't been selling as much pizza lately. And after some detailed research, Jeff Smith says it's not the pizza's fault.
"This has been a fun due diligence process for me and my office. We've been bringing in Papa John's pizza and rivals' pizza and doing taste tests in our office several times a week," Mr. Smith said in an interview, adding that Papa John's won the informal taste tests.
One may question whether Jeff Smith had ever eaten pizza before these taste tests began (although, in fairness, some esteemed fellow bloggers also reached the same conclusion—"objectively, the pizza is OK"—albeit only on the second try). But Jeff Smith has determined that it is not the taste of the pizza that is the problem, but other things. Now, it's his turn to convince you, the garbage pizza-eating public, that he is right.
Activist investor Starboard Value LP said Monday that it is making a $200 million investment in Papa John's International Inc. and that its chief executive is becoming chairman of the pizza chain….

"Of course there are opportunities for cost efficiencies, but our goal here is not to come in and cut costs, it's to make the company stronger for shareholders and the whole organization," Mr. Smith said.
One of those shareholders—the biggest, in fact—is and remains one of Smith's predecessors as chairman, one Papa John Schnatter himself. In spite of the many, many self-inflicted wounds to both himself and his namesake pizzerie, Schnatter hasn't given up hope that one day it will be him that returns Papa John's to glory, and even tried to keep his disturbingly congealed garlic sauce out of Jeff Smith's hands. Still, that doesn't mean that Smith isn't open to breaking breadsticks with the man.
Mr. Schnatter said that upon learning of Starboard's offer on Feb. 2, he made his own competing offer of an investment of up to $250 million but that the independent board members rejected it….

Mr. Smith, who hadn't spoken to Mr. Schnatter before the Sunday board meeting, said, "While I have not yet talked directly with John, I am excited about the opportunity and the ability to improve the company. I am hopeful John will agree that the best interest of the company comes first and that we can share that goal."
Starboard CEO Jeffrey Smith Becomes Chairman of Papa John's [WSJ]