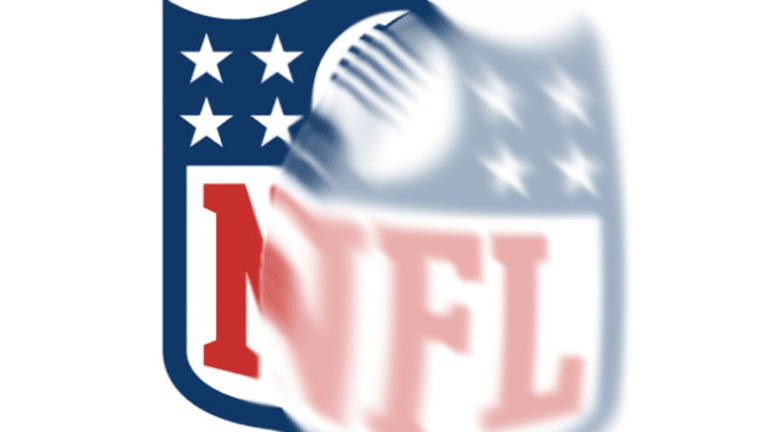 Super Bowl Getting Less Super Every Year
"From Atlanta, this IS Super Bowl Fifty...meh."
One of the better tweets that's ever appeared on Twitter, and an unfortunately all too real one now, came in April 2016, drawing a parallel between the Milwaukee Bucks' logo evolution and "America's slow but very real decline into a fascist state."
There also is a story to be told in the timeline of Super Bowl logos, maybe not about fascism, but definitely one of decline. The peak was Super Bowl XXI's rose logo for a game at the Rose Bowl, with other logos along the way that were pretty cool: Super Bowl XXVIII's peach let you know that game was in Atlanta, the Mardi Gras feel of the Super Bowl XXXI logo was unmistakably New Orleans, and the map of the continental United States used for Super Bowl XXXVI spoke directly to the post-9/11 spirit of the country.
But since Super Bowl XLV, all the Super Bowl logos have looked like they were spit out of a video game's graphics engine, updating blandly each year, with a reboot of the design after Super Bowl 50. It's branding, or something, except that the Super Bowl doesn't need a standard logo because it's the Super Bowl. When you saw the logo for Super Bowl LII after Super Bowl LI, you could tell exactly what the Super Bowl LIII logo would be, and you've got a pretty good guess at Super Bowl LIV next year for good measure. The creative direction here aligns perfectly with an event that will showcase Maroon 5, at least.
If anything, having a different logo every year makes it interesting and special, something that the NFL could use at a time when its championship game is annually the Patriots against whatever random NFC team has a hot quarterback and winds up becoming most of America's favorite team for four hours. And if it seems like there's been less buildup to this year's game than usual, it's not just because we live in a time where there are multiple news stories each day that in past years would have been the biggest story of the year, it's because of the Super Bowl itself, too.
We've been here before, and the repetition of the logos doesn't help any. Meanwhile, the NFL's signature product shows signs of getting stale. Television viewership peaked at 114,442,000 for Super Bowl XLIX – the one where the Patriots beat the Seahawks with an interception at the end – and has gone down each year since, dipping all the way to 103,390,000 last year.
Never before have three straight Super Bowls been watched by fewer people than saw the previous one, but that's where the NFL is now, with the possibility that this game will result in a fourth straight drop and the first audience total under 100 million since Super Bowl XLIII drew a then-record 98,732,000 sets of eyes.
At least there's still the commercials to look forward to, right? Well, no, because the internet has already ruined that. Smart move by Pepsi, though, because if fewer people are watching the commercials during the game, might as well remind as many people as possible online that Pepsi is the world's second-choice cola.