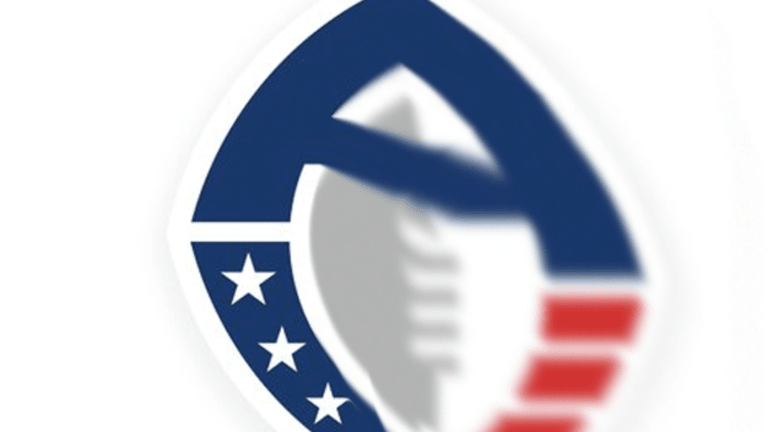 The AAF Is The Latest Upstart To Learn That The NFL Doesn't Want To Share
Turns out people don't love minor league football.
Since the American Football League challenged the NFL in the 1960s, culminating in a successful merger, not a decade has gone by without somebody getting the bright idea to start a new football league.
The premise has been different in each iteration of alternative professional football, but the result always the same: the World Football League (launched 1974), United States Football League (1983), World League of American Football (1991), XFL (2001), and United Football League (2009) all can now be found on the same Wikipedia page: List of defunct professional sports leagues.
Next year, a new decade starts, and the trend is set to continue with the relaunch of the XFL after Vince McMahon's sale of $272 million worth of WWE stock this week to invest in another go at the gridiron. But what about this decade's entry to the field? There is one, the Alliance of American Football, and eight weeks into that league's inaugural 10-week season, majority investor Tom Dundon is talking about closing up shop.
The wrinkle here is that the AAF seems to be doing alright. The San Antonio Commanders set a league record for attendance at 30,345 last week, one of four teams in the eight-team league to post a season high in its last home game. The television ratings have even been "consistently solid," as the idea of sticking a little more football into the American sports market between the Super Bowl and the start of baseball season and the NBA and NHL playoffs has worked out. And the AAF has a more reasonable goal than some of its predecessors, trying to serve as a developmental league for the NFL, rather than a challenger. That was the model for the NFL-backed WLAF, which eventually became NFL Europe and lasted for a decade and a half before folding.
No, the problem for the AAF is the NFL Players Association, which fears for the general well-being of its members if they are pushed to play extra football, and for the livelihoods of anyone who gets seriously hurt in a football setting that isn't the NFL. Even if NFL players were loaned to the AAF on a "voluntary" basis to help their development, a practice squad lineman who gets told by the Indianapolis Colts, "hey, it would really be a good idea for you to go play in the AAF" would know what that really means, and if he were to blow out his knee and end his career there, well, tough luck.
Is it possible that the rich guys who run things would go forward with big plans without considering the ramifications of dealing with an organized labor group? That doesn't sound like America in 2019, does it? Oh, wait, that's exactly what seems to have happened here.
What's particularly striking about this is a line in the USA Today story that broke the news of Dundon considering shuttering the AAF. "The AAF's game plan was to be to the NFL what Class AAA baseball is to Major League Baseball."
If that's the case, somebody should have used baseball as a road map. MLB teams only have 25 players on their active roster at a time, but each club has a 40-man roster that includes select minor leaguers, and that's who the MLBPA represents in collective bargaining. There are rules that govern how players are handled even when they are not in the major leagues, and while there's still plenty of exploitation of minor leaguers, with management forever pushing for more, there are at least some standards.
There are obvious benefits to the players in having a league like the AAF around. Next fall, you can be sure that some players will be on NFL rosters as a direct result of having both showcased themselves and improved this winter and spring, something that's hard to do in a sport where the only other way to do so is to go to Canada and play in a league that runs concurrent to the NFL schedule and has wildly different rules. That, or wait for next year to give things a go with Vince McMahon. It's in the NFLPA's best interest to make something work here, and make itself stronger as a result. It's in the AAF's best interest to continue to exist. The question now is if Dundon can make that win-win scenario work.