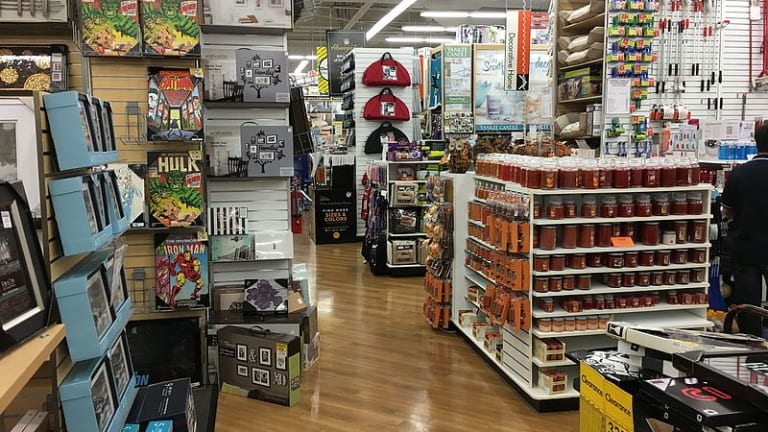 Some Hedge Funds Still Believe In Feeling Their Towels Before They Buy Them
Who's in for Bed Bath & Beyond-branded terrycloth?
Brick-and-mortar retailing is a mug's game. Just look at Eddie Lampert, or visit your local mall, if the doors haven't already been chained shut, that is. Or, you know, look at Bed Bath & Beyond. Sure, once upon a time, it was the place to go for some rubber-handled kitchen utensils, scented candles, toothbrush holders and those brass-looking curtain rods. I still occasionally visit one, because Staples is always fucking out of the big SodaStream cylinders. But I'm apparently the only one, as BB&B shares are down 80% over the last five years, because, you know, Amazon. I mean, it's even managed to mismanage buybuybaby, which seems impossible given the number of baby shower invites I see it on, and the fact that one of its biggest competitors just went under.
Understandably, this has some activist investors thinking some changes are in order. Like, all of the people sitting around the boardroom table, for a start.
Bed Bath & Beyond shares rocketed more than 22 percent Tuesday as three different activist investors prepare to replace its entire 12-person board….

The activist trio isn't pushing for a sale of the entire company, another person familiar with the situation told CNBC. Instead, they'd like to see Bed Bath & Beyond consider sales of underperforming assets such as Buy Buy Baby and decor retail chain Cost Plus World Market.
Well, that's probably for the best, because history has shown that absolutely no one wants to buy it. And there are other obstacles to success, aside for the facts that we're not exactly dealing with Dan Loeb or Carl Icahn (or even Bill Ackman) here, and that these three no-name activists have, between them, amassed less than 5% of BB&B shares before running their mouths and sending the stock's price up by a third. Like, you know, the fact there's a reason no one else is trying to save the place.
Consumers can find better products and prices at HomeGoods, Walmart and Target, which have invested heavily in their stores and e-commerce capabilities. Bed Bath & Beyond hasn't. Then there is Amazon.com —as convenient a place as any to buy towels and bedding….

In addition to replacing board members and hiring a new chief executive, activists want the company to improve its curation of merchandise, develop a direct sourcing and private label model, cut costs, and sell its noncore concepts like buybuy Baby, Christmas Tree Shops and Cost Plus.

The question is, even if that happens, will it be enough? The retailer may have stood a chance if these changes were made several years ago. Now it is hard to see Bed Bath & Beyond recovering when its rivals have such strong leads. It may all be too little, too late.
Bed Bath & Beyond soars 22% as activists prepare for fight to oust entire board [CNBC]
Many have looked at buying Bed, Bath & Beyond. So far, all have passed [CNBC]
Bed Bath & Beyond Stock Surges Most Since 2000 on Activist Plans [Bloomberg]
Activists May Be Too Late at Bed Bath & Beyond [WSJ]