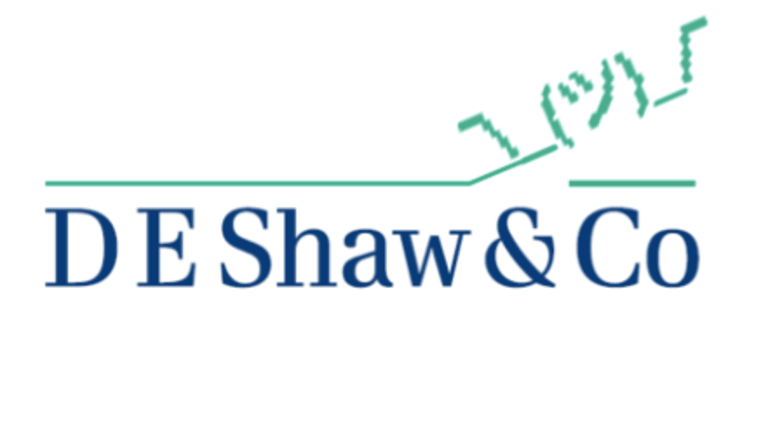 Anne Dinning Cuts Herself A Sweet Deal To Give DE Shaw The Most Expensive Token In Finance
PRO TIP: If you're going to reappoint an esteemed female investor to the all-male leadership of your hedge fund at a cultural moment, at least pretend she's going to do it full-time.
Our favorite comically insular hedge fund is at it again:
Anne Dinning, one the most prominent women in quantitative finance, has rejoined the executive committee of DE Shaw, the secretive New York hedge fund where she helped pioneer algorithmic trading that has since spread across Wall Street.
Cool right? A venerated female quant rejoining the leadership of a major hedge fund in this difficult era for gender politics in finance. That's a great look for DESCO, a firm that usually loathes leaking this kind of stuff to the press.
Except for, hold on...
Although the move has not been announced, DE Shaw's website has already been updated to reflect Ms Dinning rejoining the hedge fund's main management body, where she will work alongside Max Stone, Julius Gaudio, Eric Wepsic and Eddie Fishman. Founder David Shaw is primarily focused on research in computational biology, leaving the executive committee to run the hedge fund.

The website biography indicates that Ms Dinning will "jointly" supervise its global asset management business, but does not yet specify any particular areas that she will oversee, as it does for other executive committee members. A DE Shaw spokesperson confirmed that she has rejoined but declined to comment further on Ms Dinning's return.
Okay, so Dinning is ostensibly coming back to offer some chromosomal diversity to David Shaw's replacement hivemind while he figures out how to become immortal by uploading his consciousness into The Singularity or whatever. That's totally normal for a quant fund in 2019. But why is Dinning's return such a big deal considering that she has no concrete portfolio? And why is DE Shaw not commenting on a move that is clearly being done at least in part for optics?
Because this is DE Shaw, you guys.
We won't dive back in too deep, but Michalow's firing over what DE Shaw alleges was improper sexual behavior was handled clumsily, and Michalow is still actively litigating his termination as improper. The prolonged scandal of L'affaire Michalow has created some schisms within DE Shaw and forced the firm's leadership into being a little more public with how they do things. It's not been an easy shift, and the re-appointment of Anne Dinning to the executive committee seems to be a sterling example of that.
While someone at DE Shaw seems to be peddling Dinning's return as a nice positive #MeToo era story to a press unfamiliar with writing about DE Shaw, the founder himself has been as honest and quanty as ever while communicating the news of Anne Dinning 2.0 to DE Shaw's rank and file.
According to an email from David Shaw to staff that has found its way to us, Dinning's return is being pitched thusly:
You may recall that in early 2017, Anne switched to part-time status, with 20% of her time spent on the firm's activities. As part of that transition, she stepped down from her official role as a member of the EC, although she continued to work closely with its members on strategic decision-making. I'm happy to announce that Anne has now agreed to increase the fraction of her time that she spends with the firm to 35%, to resume her role as a member of the EC, and to reassume oversight of the Corporate Development unit (which focuses on growing existing and building new businesses for the firm), while maintaining her current focus on long-term strategy and leadership development.
Based on some napkin math by a DE Shaw insider, Dinning's return to the EC should yield up to $20 million more in annual compensation, which is a pretty sweet deal for upping your active management time from one workday a week to like one day and a few hours. That's an incredible deal for Dinning, who should never be doubted as an investor based on her track record. But it's a weird look for DE Shaw, who seems eager to let it be known that its most talismanic female figure will rejoin the figurehead group that runs it. 
After all, if you're going to spend money and effort looking "Woke" in the #MeToo era, why not spend it all promoting an exceptional younger woman from inside your organization who is interested in spending 100% of her time improving it?
That said, congrats to Anne Dinning on another brilliant trade.