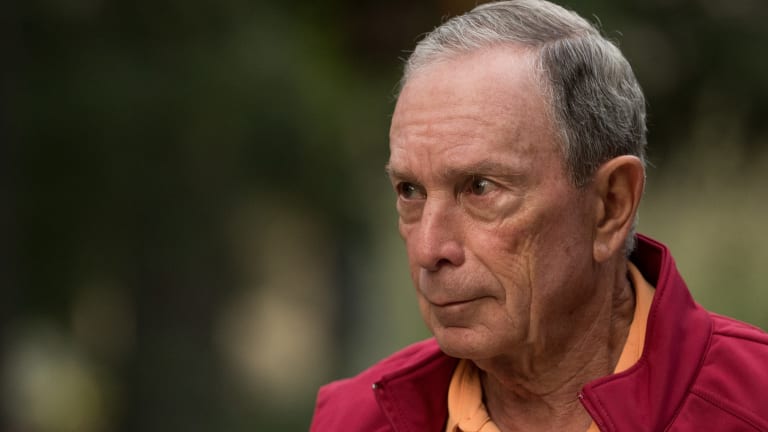 Mike Bloomberg Decides Being A Billionaire Is Way Better Than Being President
It's yet another way in which he's intellectually superior to the man he won't be succeeding.
Unlike some people who've been mean to him in the past, Bill Ackman is still a billionaire. (Whose investors are taking it on the chin now, Dave?) Of course, lots of other people who have been mean to him are also still billionaires, most of them even more so than him, but that doesn't take into account the massive Oxman bump (the investment one, not the baby one) he's enjoyed this year. So it should be a happy time for him. Alas, it's not so, or not entirely so, because his platonic ideal of a president will, uh, not be running for president.
Michael R. Bloomberg, the former New York City mayor who joined the Democratic Party last year to crusade against President Trump, announced he would not seek the White House himself in 2020, discarding plans to mount a maverick campaign that would have tested the party's openness to a wealthy centrist with a chameleon-like approach to partisan politics.
Of course, Ackman may actually be pretty pleased with the way things are, marital and market bliss notwithstanding. Regardless, Mike Bloomberg is simply too busy and important to waste two years on something as trivial as becoming President of the United States, and unlike some people, he really means it.
There is another factor that has weighed heavily on my mind: the likelihood that our biggest national problems will worsen over the next two years. With a leader in the White House who refuses to bring the parties together, it will be nearly impossible for Congress to address the major challenges we face, including climate change, gun violence, the opioid crisis, failing public schools, and college affordability. All are likely to grow more severe, and many of the president's executive actions will only compound matters.

I love our country too much to sit back and hope for the best as national problems get worse. But I also recognize that until 2021, and possibly longer, our only real hope for progress lies outside of Washington….

Should I devote the next two years to talking about my ideas and record, knowing that I might never win the Democratic nomination? Or should I spend the next two years doubling down on the work that I am already leading and funding, and that I know can produce real and beneficial results for the country, right now?

I've come to realize that I'm less interested in talking than doing. And I have concluded that, for now, the best way for me to help our country is by rolling up my sleeves and continuing to get work done.
Coulda done it, though, of course.
I believe I would defeat Donald Trump in a general election.
It's the getting there that's the problem.
I am clear-eyed about the difficulty of winning the Democratic nomination in such a crowded field.
At least, he is after months of intensive polling and research on the matter, only to conclude he'd be blown out of the water if Joe Biden decides to run, and also that the only people in America who want a billionaire president already have one.
Mr. Bloomberg's decision appears to reflect a recognition of the long odds he would have faced as a moderate newcomer in an unapologetically liberal party, and his own unsentimental calculus about the trade-offs involved in running…. Mr. Bloomberg, 77, notified advisers of his decision on Monday, capping months of exhaustive research into the possibility of running as a Democrat. Polling and focus groups found that Mr. Bloomberg had a path to the Democratic nomination, his advisers said, but that he would likely struggle to compete if Mr. Biden were to run.
Our Highest Office, My Deepest Obligation [Bloomberg]
Michael Bloomberg Will Not Run for President in 2020 [NYT]