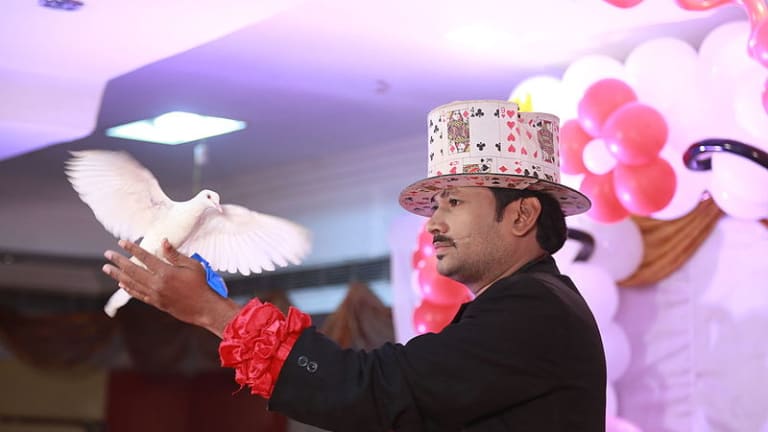 Hong Kong Billionaire Believed In Magic, With Predictable Results
'Captain Magic' pulls a $23 million countersuit out of a hat!
When sailing the seven seas aboard his yacht, Sea Force One, GLG Partners co-founder Raffaele Costa prefers to be called by his self-applied nom de mer, "Captain Magic." But his claims to supernatural abilities did not stop when his 177-foot pleasure boat pulls in to dock. No: Turns out he believes his Tyndaris Investments' artificially-intelligent algorithmic-trading system works wonders, as well. Or, at least that's what he allegedly told Samarthur Li Kin-kan.
Li's investment company is counter-suing for $23 million claiming that Costa, a former founding partner at rival GLG Partners, overpromised what he could deliver with the technology used to make algorithm-driven trades….

In 2017, Costa managed to persuade the 45-year-old son of Hong Kong billionaire Samuel Tak Lee to open a $5 billion account.
Well, show us the magic!
Lawyers for Li's British Virgin Islands vehicle MMWWVWM Ltd., referred to in court as VWM, said the fund lost $20.5 million in a single day on Feb. 14 following other losses in December and January.
Well, Li decided he'd had enough of the money-losing smoke-and-mirrors after just three months. But Costa has proven superhuman (although perhaps not unusually so for hedge fund managers) in one respect, specifically in his level of chutzpah.
Costa's Tyndaris Investments is suing Samathur Li Kin-kan for $3 million of unpaid fees for managing his money, according to court documents.
'Captain Magic' Clashes With Tycoon Over $5 Billion Hedge Fund [Bloomberg]