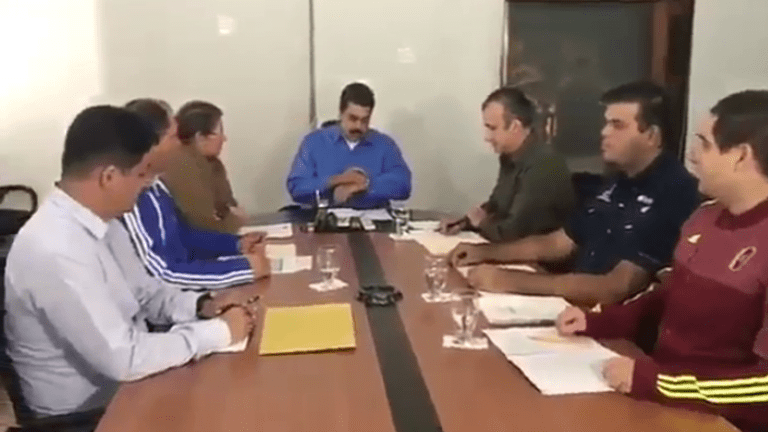 Can't A Hedge Fund Buy $180M In Defaulted Venezuelan Debt In Private?
In a word, uh, no.
Suing a sovereign nation for failure to pay its debts can be fun. Just ask Paul Singer. And suing Venezuela for not paying its debts, at this precise moment, also seems especially promising: People can't wait to offload their Venezuelan bonds for practically nothing, and there seems a decent chance that regime change is coming to Caracas that could prove as profitable as it did in Buenos Aires. Which is why lots and lots of hedge funds are buying up said bonds, and suing Venezuela and affiliated entities for repayment.
Still, fun and potentially profitable as it is, there are downsides. Like having your face Photoshopped onto a vulture's body, or have things thrown at it in carnival fashion. The people of Contrarian Capital Management, there name notwithstanding, wished to avoid this, and so when they bought up $182 million in unpaid loans GE Capital made to Venezuela's state-owned oil company, they didn't exactly want to advertise it. Which is where a little company called Red Tree Investments came in, which little company was set up by Contrarian for the purpose of keeping its name out of the papers. Of course, as you've probably guessed by reading this blog, it did not work. This does not surprise one veteran of the process.
"Many investment firms use nominees to keep their names out of the public eye, because they are wary of being targeted as 'vultures,'" said Jay Newman, the former star fund manager at Elliott Management Corp. in New York. "But it's an illusion to think that, in high profile litigation, facts like the identity of the ultimate beneficial owners can be suppressed indefinitely."
Or for more than a couple of months, apparently, because it's going to be in a legal filing somewhere in Delaware for some irritating Bloomberg reporter to find.
Contrarian Capital Management, which had about $5 billion under management last year, appears to have set up Red Tree in May, according to a document it filed in Delaware signed by Gina A. Scianni, Contrarian's general counsel.
Greenwich Hedge Fund Is Mystery Firm Behind Venezuela Lawsuit [Bloomberg]