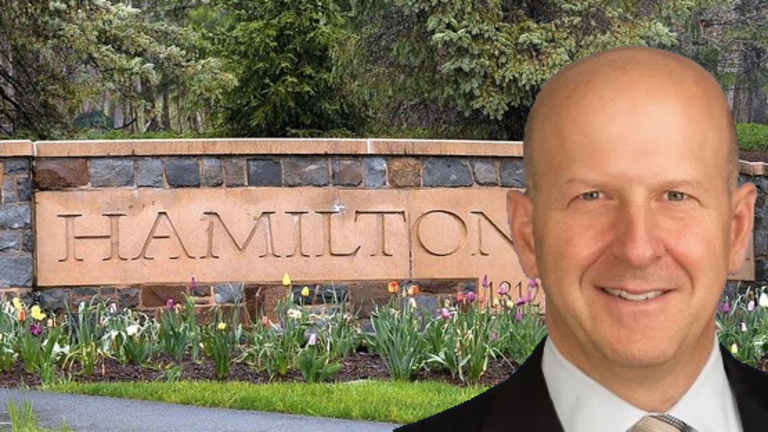 Goldman Sachs CEO David Solomon Appears At Alma Mater Hamilton College To Prove That Elite Colleges Do Not Predict Future Success
This is the reminder of American possibility that we all needed right now.
After a day spent doing an autopsy on the deeper meaning of a bunch of very wealthy people bribing and lying their unimpressive children into good colleges that they believed would provide them with lives of deserved prosperity, it felt like America was moving even closer to a shooting class war.
It's not easy thinking about the institutionalized lack of fairness throughout American society, or confront the reality that elitism and wealth are symbiotically protective phenomena built on exclusion and craven self-preservation. And it was galling for all of us to realize that those precious few people walking around with degrees from the most elite schools might not, in fact, be as special nor innately valuable as we had sheepishly assumed them to be. In some ways, it was enough to make us rethink the world order, and call for a reckoning of the existent power structure.
Luckily, a true standard bearer of the power elite made a canny decision to quell the uprising:
Goldman Sachs Chairman and CEO David Solomon '84 and Thomas Tull '92, chairman and CEO of Pittsburgh-based investment-holding company Tulco, will discuss how emerging technologies are revolutionizing today's businesses in a special program at Hamilton College.

The moderated discussion, titled "Driving Innovation and Entrepreneurship with Technology," will take place on Tuesday, March 12, at 7 p.m., in Wellin Hall at Hamilton, where Solomon and Tull are both alumni and trustees. The free event is open to students, faculty, and the general public.
Yes, thank you, DJ D-Sol. With these United States primed for a future in which graduates of state schools took to the barricades driven by bloodlust for their Ivy League suzerains, the head of the company most synonymous with wealth and privilege appeared at his own alma mater to prove that the link between an elite education and future success is not an exact science. One can, still, succeed if their parents fail to grease the wheels and get them admitted to the kind of top-flight college that educates the world's true ruling class.
You have our respect and admiration, David Solomon. You have changed the conversation for the better, and you might have saved America.
Now get your second-in-command, Goldman COO and President John Waldron to follow your lead and give an interview at his own embarrassing alma mater.
Goldman Sachs' David Solomon at Hamilton College [Yahoo Finance]