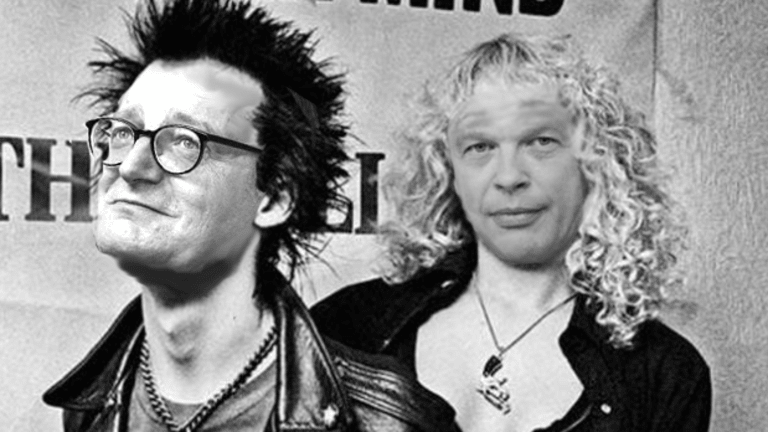 Troubled German Banks Confirm Rumors They Are Indeed Hooking Up
Deutsche Bank and Commerzbank are exploring a co-dependent marriage predicated on ruining thousands of lives.
Sid and Nancy. Amy and Blake. Pam and Tommy. Kurt and Courtney. Christian and Martin.
Deutsche Bank AG, Europe's once-dominant financial institution, threw in the towel on years of failed turnaround efforts and agreed to begin government-backed merger talks with Commerzbank AG.
Two large German lenders that are existentially gefickt getting together to solve all each others' problems?  That sounds fantastisch! Relationships built on subsuming one another's deepest shortcomings are destined for success. What could go wrong here?
The companies confirmed the move to deeper discussions in statements on Sunday, capping months of speculation and behind-the-scenes talks with the Finance Ministry. Both firms have struggled to restore revenue growth after deep cuts to their investment banking units. An economic slowdown that has pushed back expectations for higher interest rates has added urgency to the situation.
Oh right, literally everything. In fact, for this marriage of dark convenience to even move forward, tens of thousands of people will need to be put out of work.
The trade union for bank employees opposes a merger "in view of the risk to tens of thousands of jobs," Jan Duscheck, who sits on Deutsche Bank's supervisory board as labor representative, said in an emailed statement. As many as 30,000 positions could be at risk in a merger, according to people familiar with the matter.
And the German government is so desperate for these two banks to not kill themselves that it's going to allow a little a surge in national unemployment...
The banks agreed to start formal talks after the government signaled it wouldn't stand in the way of necessary job and cost cuts, people familiar with the matter said. Deutsche Bank expects to spend the next month in negotiations, according to a person briefed on the talks.
In fairness, laying off legions of people to ensure that you can eke out survival of your $9.5 billion megabank is the kind of public relations shitshow that will help Commerzbank more innately understand what it's like to be Deutsche Bank every day. And what is more important to a marriage than mutual understanding?
Good luck to these two crazy, poorly-run, kids.
Deutsche Bank Is in Talks With Commerzbank After Turnaround Efforts Failed [Bloomberg]