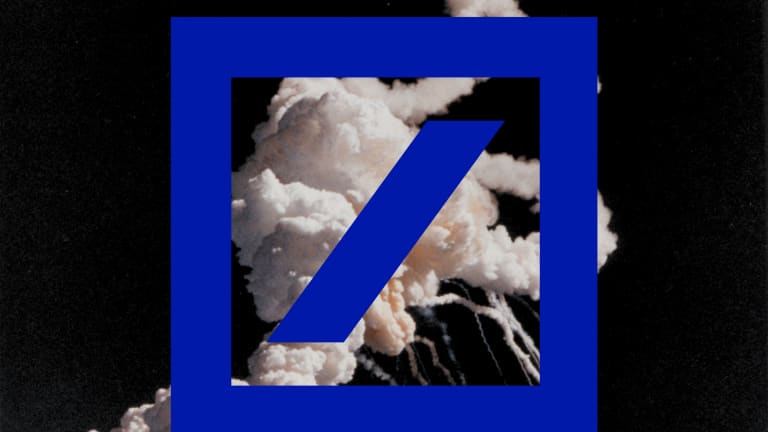 Even Deutsche Bank's Vaunted Prime Brokerage Business Has Turned Into Schieße
You can't have nice things, Christian Sewing, that's how The Curse of Cryan works.
Every time someone says "It can't get worse for Deutsche Bank," it immediately gets worse for Deutsche Bank.
A once-lucrative business within Deutsche Bank AG catering to hedge funds is on its way to becoming yet another casualty of the German lender's chronic turmoil.

The German firm's revenue from prime services declined for a third straight year in 2018, while rivals Morgan Stanley, Goldman Sachs Group Inc. and JPMorgan Chase & Co. all saw jumps, according to people with knowledge of the business.
That's right, even Deutsche's prime brokerage business is now in the allegorical toilet, mostly because Deutsche's liquidity went down the drain a while ago and people tend to get hinky using you to execute trades when you are so publicly lacking in, like, money.
Deutsche Bank built up its prime brokerage operations in the wake of the financial crisis by seizing on the weakness of its U.S. competitors. In recent years, that dynamic has flipped, with the bank losing customers concerned about its ability and willingness to devote capital to the unit. The firm's high funding costs and the risk of a credit-rating cut make lending through the prime brokerage less profitable and a merger with retail-focused Commerzbank potentially more appealing.
And then there's the matter of Deutsche's long-term prospects of bleeding capital from sucking wounds forever and ever...
The prime brokerage unit was also dealt a significant blow in September 2016, when fears that U.S. fines would threaten Deutsche Bank's capital levels spooked clients. Some funds, a small subset of the more than 800 clients in Deutsche Bank's hedge fund business at that time, shifted part of their holdings to other firms. Among them were Izzy Englander's Millennium Partners, Chris Rokos's Rokos Capital Management, and Capula Investment Management, a person with knowledge said at that time.
But while hedge funds might no longer feel comfortable with Deutsche's whole "pne-legged gazelle trying to survive the Serengeti" routine, there are signs that some remain eager to stick with their homies in Frankfurt whatever might come their way: 
Major clients, including Cliff Asness's AQR Capital Management and Two Sigma Investments, stuck with the bank after going through reviews of their balances last year, some of the people said. Asset managers typically review the risk of their counterparties, including prime brokers, the people said. Spokesmen for AQR and Two Sigma, both of which have veterans of the German lender among their senior staff, declined to comment.
And who's a better bellwether of normalized herd behavior than Cliff Asness? 
In December, Asness said on Twitter that he traded with the firm and doesn't expect it to fail, right after tweeting that major risk factors included "a dodgy German bank failing."
Okay. Nevermind.
But a German never surrenders. What's the plan, Frankfurt?
The firm spent much of 2018 making a pitch to clients to be their top European prime brokerage, even as it trimmed staff and assets in the U.S. division. Deutsche Bank has also adopted a "farming, not hunting" strategy to maintain existing prime finance clients rather than drum up new business in Europe, a person with knowledge of the matter said.
What kind of soil does that kind of farming require?
Ultimately, hedge funds look for prime brokers with healthy balance sheets that they can rely on, and who are willing to provide services beyond financing, according to George Kuznetsov, head of research and analytics at Coalition.
Oh, yeah, Deutsche Bank's prime brokerage business ain't coming back, y'all.
Deutsche Bank's Prized Hedge Fund Unit in Downward Spiral [Bloomberg]