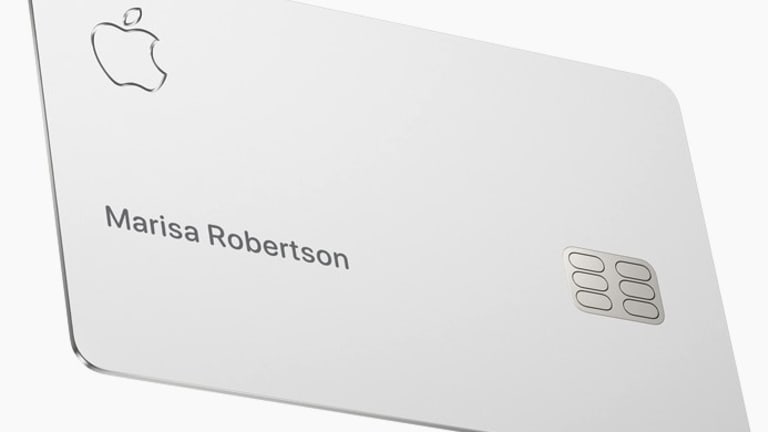 Goldman Analysts Think New Goldman Credit Card Not Worthy Of The Goldman Name
Apple Card, backed by the bank, is at best "OK but not great."
David Solomon says the new Apple credit card he and Tim what's-his-name have cooked up is gonna be the greatest thing to happen to personal finance ever, or at least since Marcus. "Apple Card completely changes the credit card experience and is built to help customers lead a healthier financial life," he said. It's "truly designed to be on the side of the customer," which doesn't sound like a Goldman Sachs product, but, you know, new leaves and all. Point is, the thing's gonna be awesome.
Unfortunately, Solomon's enthusiasm hasn't quite filtered down to the lower floors over at 200 West.
The card, revealed Monday at an elaborate Apple event, is hamstrung by the still-limited reach of Apple Pay, according to analysts led by Rod Hall, a senior equity analyst at the bank. Users will get 2 percent cash back on purchases at merchants who accept Apple Pay, and just 1 percent where Apple Pay isn't accepted./"Even though Apple Pay is becoming more available, we would still expect a large percentage of transactions to be done at the 1% return level (using the physical card) so we would expect the typical consumer to perceive the cash return rate to be OK but not great," the analysts wrote.
Goldman Sachs analysts are underwhelmed by the new Goldman Sachs-Apple credit card [CNBC]
Goldman Sachs CEO says Apple Card 'completely changes the credit card experience' [CNBC]