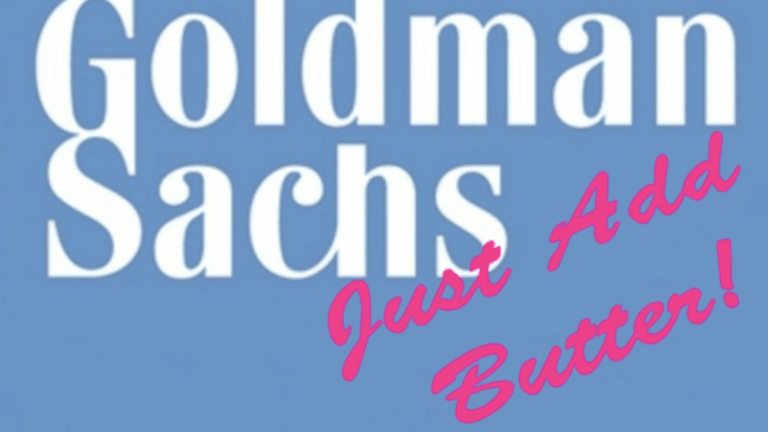 Senior Goldman Sachs Investment Banker Defects To KKR In Obvious Attempt To Wash Her Hands Of Firmwide Trader Massacre
Was the slaughter of "innocents" too much for Kate Richdale to bear? Why else would a senior i-banker in Asia leave Goldman these days?
History does not look kindly on newly-installed powers enacting sectarian slaughter of its formerly powerful opposition. Those involved end up in the dark dustbin of history, confined to ignominy, their names synonymous with evil. 
But some manage to escape that fate by standing up and being heard from the inside, a solitary voice of moral clarity ringing out against the din of madness and death.
Goldman Sachs Head of Asian Investment Banking, Kate Richdale knows what we're talking about...
KKR & Co Inc has poached Kate Richdale, Goldman Sachs Group Inc chair of Asia investment banking ex-Japan.

Richdale will be KKR's head of strategy and business development in the Asia-Pacific region, and will also work with KKR's Asia investing businesses to assist with deal origination, the U.S. private equity firm said on Monday.
Yes. While ritualistic cleansing of traders loyal to the Lloyd regime continues apace inside 200 West Street and beyond, Kate Richdale will not stand by and be part of it. No, attention must be paid and the truth must be heard. Kate Richdale will be part of this brutality no longer, for she is escaping to a place where goodness and light prevail against all things...Kohlberg Kravis Roberts.
Fuck. This metaphor almost worked.
KKR poaches Goldman Asia investment banking chair Richdale [Reuters]