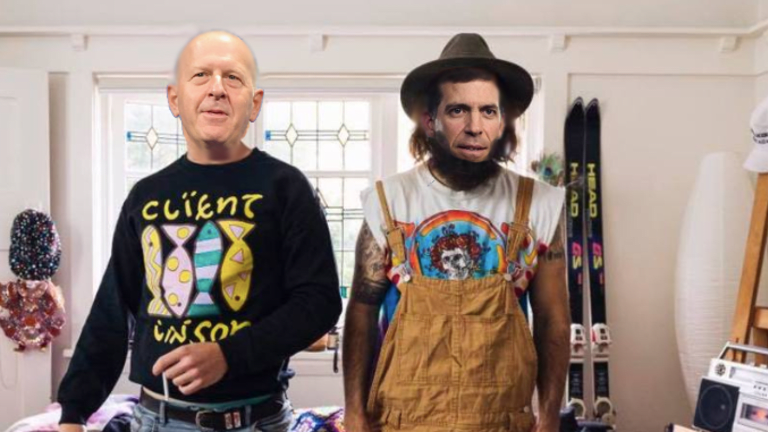 Area DJ Refusing To Wear Tie At Lame Day Job
David Solomon proving that he truly is Goldman Sachs' cool new dad.
Many people have used many words to describe the vibe at 200 West Street over the years. None of them has ever been "casual."
And yet...
Goldman Sachs Group Inc said on Tuesday that it is relaxing the dress code for all its employees, a move once considered unimaginable for the Wall Street firm's leagues of monk-shoed partners and bankers in bespoke suits.

The new "firm wide flexible dress code" was announced in an internal memo, which said the shift was due to "the changing nature of workplaces generally in favor of a more casual environment."
Lloyd hasn't even moved out of the guest room and you guys are already changing the rules of the house? What kind of ice cold hipster would do this?
The memo sent to the bank's some 36,000 employees was penned by Chief Executive Officer David Solomon, a former investment banker who took the role in October, along with Chief Financial Officer Stephen Scherr and Chief Operating Officer John Waldron.
We look forward to hearing about DJ D-Sol showing up to a client meeting in a Paul Oakenfeld hoodie and Supreme trucker hat. Plus it's very exciting to think that John Rogers can finally show up to work in his preferred style of head-to-toe leather. And we are going to assume that this is all the excuse Waldron needs to finally let his freak flag fly and wear a tie with a pattern on it, so...cool!
And based on who wrote the memo, we need to ask: Do we think the new dress code apply to traders? Or should they just keep wearing hair suits?
Suits and ties now optional, Goldman Sachs hedges dress code [Reuters]