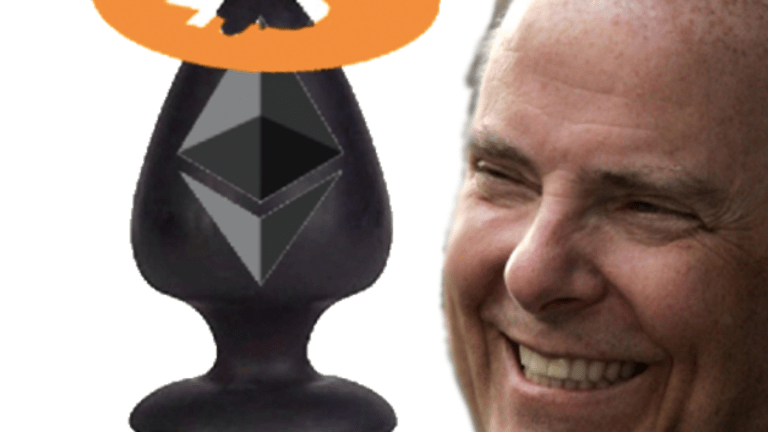 Jeff Skilling Is Out Of Prison And Into Crytpo Because Free Will Is A Fallacy
The ex-CEO of Enron is shockingly intrigued by a market in which pump n' dumps are fine n' normal.
Sometimes we read a paragraph that just glows up at us from the page or screen like it was composed by some kind of mythical muse, a piece of real truth that is also somehow perfectly structured as self-satire.
Take, for instance, this flawless moment from the WSJ in a story about disgraced former Enron CEO Jeffrey Skilling getting out of prison after a dozen years or so and already looking to start a new business:
The exact nature of the project is something of a mystery, with the people briefed saying it was at an early stage. Some of those who have met with Mr. Skilling have signed nondisclosure agreements, the people said. Several described it as a digital platform connecting investors to oil and gas projects.

Mr. Skilling has met with individuals who specialize in cryptocurrency, blockchain and software development in recent weeks, two of the people said.
Oh...god that's good.
The architect of a $74 billion fraud that shook the foundations of the economy at large and became the poster boy of American avarice [pre-2008 edition] and is banned for life by the SEC from ever serving as a director or executive at a public company, is reportedly intrigued by crypto.
Because, of course he is.   
We don't even need to say the obvious here, because the WSJ got a guy to do it for us:
Peter Henning, a professor at Wayne State University Law School who earlier served as a prosecutor at the U.S. Department of Justice, said that Mr. Skilling's energy expertise could appeal to investors so long as the business venture doesn't violate the terms of his SEC judgment. He added that focusing on newer investment platforms such as cryptocurrency could prove ideal for a second start.

"It's an area without a long memory," he said. "In the cryptocurrency space, no one is going to care too much about Enron."
We cannot stop smirking.