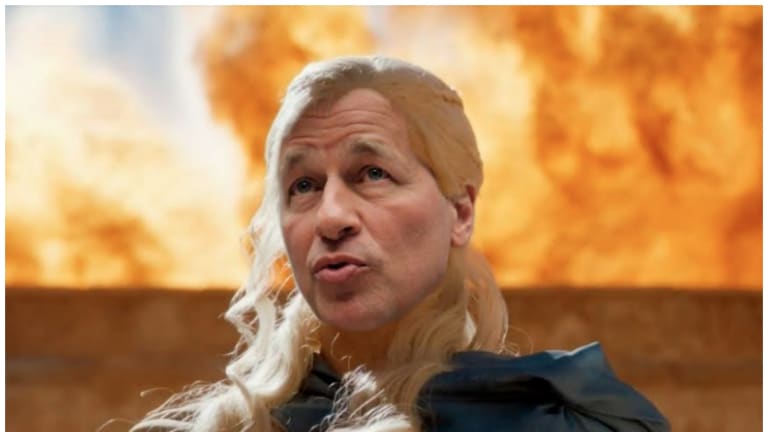 JPMorgan Performatively Getting Out Of The Private Prison Business And...Don't Make Us Say It
Siri, what's something you'd make your bank do if you wanted to run for President?
If there's one thing we know about big banks, it's that they love to get out of profitable businesses because of political optics.
JPMorgan Chase & Co has decided to stop financing private operators of prisons and detention centers, which have become targets of protests over Trump administration immigration policies.

"We will no longer bank the private prison industry," a company spokesman told Reuters. The decision is a result of bank's ongoing evaluations of the costs and benefits of serving different industries, he said.
What a totally normal moral decision made by a massive financial services conglomerate whose totemic CEO isn't running for President.
At the May 2017 annual meeting, Dimon promised to look into prison finance. In June, Dimon and the Business Roundtable, a group of CEOs that he chairs, issued public statements calling for immigration reform and an end to the Trump administration policy of separating minors from their parents.
#DraftDimon: Join now or face eternal retribution.