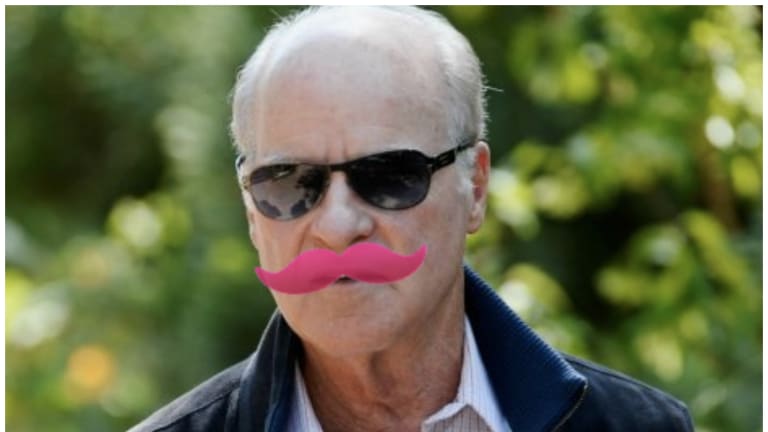 Company With No Profits Aims For Biggest IPO In American History
Lyft is about to take everyone for quite a shared ride.
The modern IPO is an amazing thing. 
It's hard to recall, but our forefathers tell of a time when companies would go public when they had reached a point that the amount of money coming in each fiscal quarter was an amount that could be reasonably expected to be within a certain range and outpacing the amount of the money assumed to be going out that random people would want to literally buy in to your business. Basically, you listed yourself on a public exchange when you had a stable profitable business capable of taking on shareholders. Seriously, that was how things used to be. We know it's hard to believe in the post-tech startup IPO reality that gave us Pets.com, Snap, BlueApron and the first two years of Etsy, but IPOs used to be based on some notional understanding of if a company is profitable or not.
But why are we even talking about the dead past? It's pretty clear now that we're never going back...
Lyft Inc. is pegging its valuation at between $21 billion and $23 billion as the ride-hailing service kicks off the roadshow to market its initial public offering Monday.

The range, equating to between $62 and $68 a share, is preliminary and could change by the time the shares start trading around the end of next week. The company issued a filing outlining the range Monday, confirming a report by The Wall Street Journal on Sunday.

The overall valuation is on a fully diluted basis and includes the roughly $2 billion Lyft is expected to raise in the offering. The company and its underwriters will set a final IPO price based on feedback from investors in the roadshow.
To be clear, $23 billion would put Lyft somewhere between AIG and Alibaba in the IPO history books...and it would be $2.5 billion more than what AIG [yeah that AIG] pulled down in 2006. And say what you will about what AIG was up to in 2006, but let's not pretend that AIG wasn't reporting some major fucking profits.
As for Lyft?
Last year, Lyft posted revenue of $2.16 billion, more than double the 2017 figure. It nearly tripled the number of active riders from the end of 2016 to the end of 2018. The company's net loss, meanwhile, expanded to $911.3 million last year from $688.3 million in 2017.
Yeah, that's way less profit than one would expect from a company aiming for the biggest IPO of an American company ever. And we know we've been an annoying broken record on this and that Lyft is getting some advice from semi-seasoned finance Jedis like Carl Icahn and Henry Kravis, but it's still losing almost a billion dollars in a year whilst competing with a bigger fish and playing around with it's business model to branch into [checks notes] fucking scooters.
And then there's this:
Lyft's founders, John Zimmer and Logan Green—who serve as president and chief executive, respectively—together own roughly 7% of Lyft, but will have nearly 50% voting control, according to people familiar with the matter. The men will own shares that will receive 20 votes each, compared with one vote per share for common stockholders. That will give them significant influence over major decisions at the company, ranging from the election of directors to whether to sell one day.
There it is; the other symptom. Like so many tech mega-startups before it, Lyft is going public without being profitable while also promising future shareholders the opportunity to have almost no input or control over changing that situation in the future. So...awesome.
In spite of all of this, we fully expect the LYFT IPO to be a resounding success because no one listens to us, facts are essentially worthless in this brave new world, and Lyft has the one thing you need in our new IPO landscape: A big sexy name that young analysts can sell to older executives and investors because "Oh, yeah, I've heard of that."