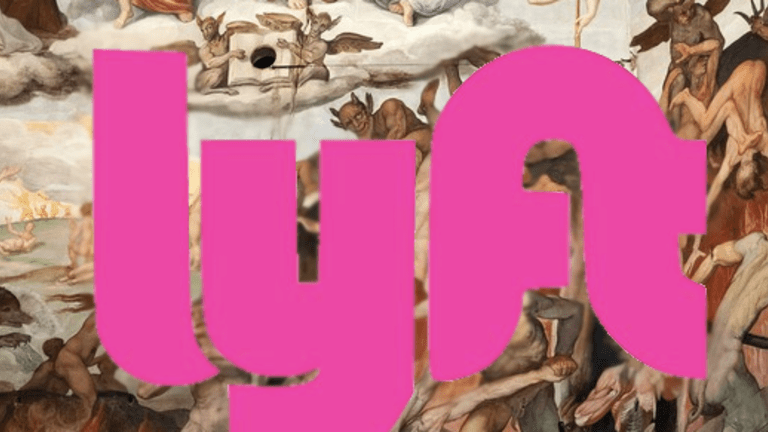 The Lyft IPO Is Immediately Oversubscribed, So Remember This Moment When The Economy Collapses
So, yeah, we should totally stop raising interest rates.
The Lyft IPO is still a whole week away, and the company still lost almost a billion actual dollars last year, but that isn't stopping seemingly anyone from lining up to buy LYFT stock.
Getting in on Lyft's IPO has suddenly become harder than hailing a ride on a rainy night.

The ride-sharing company kicked off a roadshow to sell its planned initial public offering on Tuesday — and is telling hedge fund investors that the March 28th IPO is oversubscribed, The Post has learned.
Does the stock come with a Supreme sticker? Or actual literal drugs? Because as we mused yesterday, the only flaw with Lyft's financial picture comes from applying basic financial logic to it. So what are we missing?
A second investor who attended the roadshow says he intends to invest as much as a he can in Lyft's IPO because he believes it will be more than 10 times oversubscribed by the time it starts trading.

"I'm hearing that investors don't like the financials but they know this is a hot deal," said Rett Wallace of Triton Research, a New York-based firm that tracks tech IPOs.
Oh, so no? We're not missing anything?
We get that Lyft is "cool" and that early trading will be affected by the buzz around Lyft's  aforementioned coolness, but let's step back and recognize that people are clamoring for another IPO of an untested tech unicorn with no profit plan, hazy long-term financials, a fluid business model, and a tiered stock structure designed to keep shareholders from exerting control of the company going forward. All symptoms of a disease that have claimed enough other victims for us to call this a virus.
So next time you bitch and moan about Jay Powell pushing rates for no reason, just remember that Lyft's IPO was oversubscribed in a solitary fucking afternoon. And then remember it again when the economy is crashing down around you and despair that you failed to see it as the sign of the coming financial apocalypse that grips your empty soul.
Happy Tuesday.
Lyft's IPO already oversubscribed on first day of roadshow: sources [NYPost]