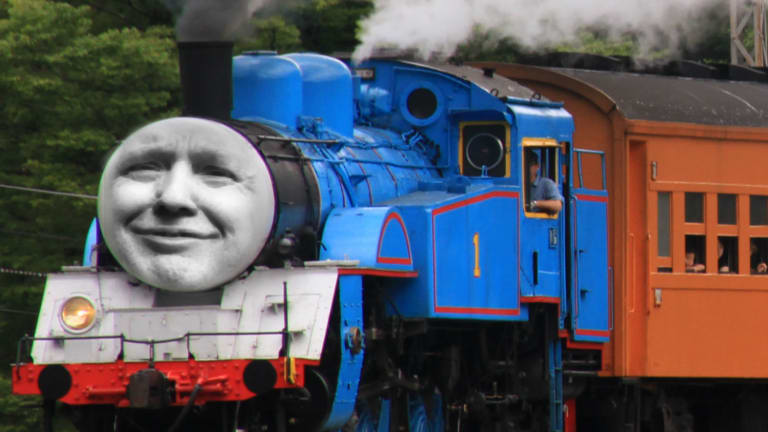 Markets Somehow Unimpressed By Revelation That American President Probably Isn't Russian Puppet
The new normal is weird as f*ck.
Well, yesterday was hilarious.
The Dow Jones Industrial Average eked out a small gain on Monday after news that the special counsel found no collusion with Russia on the part of President Donald Trump. However, gains in the broader market were capped as worries over the global economy lingered.

The 30-stock Dow closed 14.51 points higher at 25,516.83 as Boeing outperformed. The S&P 500 declined 0.1 percent to 2,798.36, led lower by the financials and tech sectors. The index also closed below 2,800 for the first time since March 12. The Nasdaq Composite also pulled back 0.1 percent to 7,637.54.
It's almost as if the early vanilla secondhand findings of the Mueller Report were baked in on both sides to market movement, and that our new reality is so utterly batshit that breaking news the sitting president almost probably didn't' collude with a hostile foreign regime did not affect market movement one way or another. So...that's comforting. And at this point, it's almost comforting that Wall Street seems to be more aware of the yield curve finally inverting for the first time in ten years than it is of whatever hot drama is being served by the West Wing. Not to mention that Italy has officially allied itself economically with China, and the rest of Europe has even worse news to share. 
Additionally, Apple took a hit as investors seemed nonplussed by the company's entrance into the entertainment industry, while also wondering aloud if Oprah is the best person to trot out on stage after all she did for Weight Watchers' share price. And Nike went limp on news that it was being extorted by everyone's favorite porn star lawyer, Michale Avenatti.
And now we are spending the morning overreacting to the bond market pulling itself out of a yield curve inversion like a pilot who fell asleep in the cockpit of a Boeing 737 after downing too many cocktails at O'Hare.
So, enjoy your day.