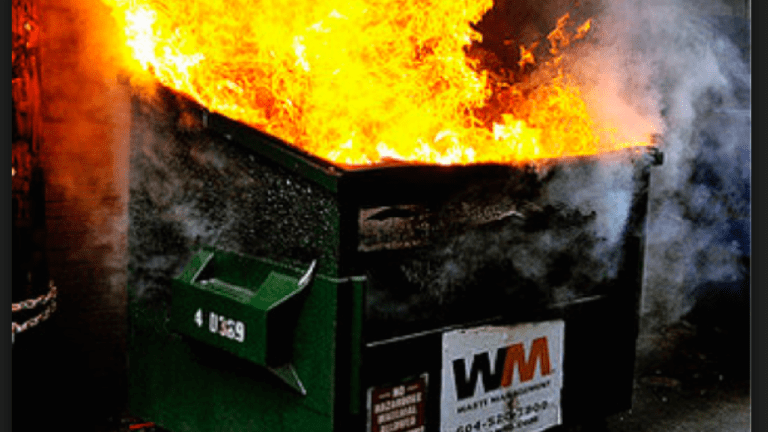 Opening Bell 3.1.19
Is there any fate worse than being left for dead by Old Navy?
Start your day every morning with the Opening Bell powered by The Water Coolest. The Water Coolest is the preferred bathroom stall reading material of finance professionals. Sign up for the free daily newsletter.
Oh, and BTW, The Water Coolest and Dealbreaker are giving away a Johnny Wall Street Starter Kit:
1x Patagonia Better Sweater Fleece Vest
1x pair of Birddogs shorts
1x JUUL Starter Kit
STAY TOGETHER FOR THE KIDS
Gap and Old Navy are about to have the conversation that no parent wants to have with their kids. The "your mom and I are going our separate ways, sport" convo.
Gap Inc. which owns Old Navy, Banana Republic, Athleta, and others, in addition to its namesake brand, has decided to carve out its more lucrative Old Navy line into a separate public entity.
The reason?
It probably has something to do with Old Navy carrying the team on its back like Greg Jennings ("F*ck you, Gumby!"). Combined the Gap, Banana Republic, and Athleta brands brought in $9B in 2018. Old Navy? $8B.
The home of the official outfit of the young mother walking her infant around the apartment complex has found success in competing with discount retailers like TJ Maxx.
Anything else?
In case you can't read between the lines: the Gap sucks worse than Kmart. Like it really sucks. So much so that the brand is closing 230 of its Gap stores over the next two years. The decision comes after the retailer to the middle class put up less than inspiring holiday numbers.
Need more proof? Shares popped 20% on the news.
Gap will split into two publicly traded companies; stock surges  [CNBC]
IN OTHER NEWS
- Surprise! Elon Musk let us down again
- Uber and Lyft plan to give some of their drivers money to buy shares
Sign up to receive The Water Coolest to get daily business news delivered to your inbox every AM.