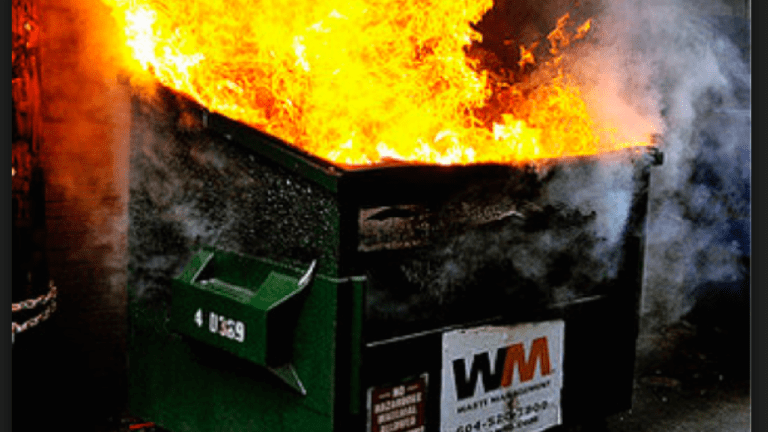 Opening Bell 3.11.19
More like LaCry baby ...
Start your day with the Opening Bell powered by The Water Coolest. The Water Coolest is the preferred bathroom stall reading material of finance professionals. Sign up for the free daily newsletter.
Oh, and BTW, The Water Coolest and Dealbreaker are giving away a Johnny Wall Street Starter Kit:
1x Patagonia Better Sweater Fleece Vest
1x pair of Birddogs shorts
1x JUUL Starter Kit
LACRY BABY
There's a fine line between "the world needs more CEOs like this guy" and clinically batsh*t. Meet Nick Caporella, the CEO of National Beverage, the maker of LaCroix.
The unbalanced chief executive went OFF following his company's lackluster fiscal Q3 earnings report as previously reported by The Water Coolest. NBD. After the close on Thursday, the seltzer maker reported that its profit fell almost 40%.
And the tribe spoke on Friday. Shares tumbled more than 16%.
But why?
Sure, a drop in profit warrants a price slide, but the worst soft-drink PR faux pas since Kendall Jenner ended racism with a Pepsi is likely behind National Bev's sharp decline.
Caporella went all R. Kelly in the Gayle King interview in a statement released on Thursday evening. Addressing the revenue and profit drop, and the now debunked (by an "independent" lab) allegations that La Croix was not all natural, Caporella called the results an "injustice."
He even went so far as to bring the "big guy" into it: "Negligence nor mismanagement nor woeful acts of God were not the reasons." And then went completely off the deep end: "Managing a brand is not so different from caring for someone who becomes handicapped."
Why so angry?
La Croix is still reeling from a suit that pegged the preferred drink of hipsters as not-quite "All Natural" as the colorful cans claim. The allegations have been disproved by an unnamed independent lab.
Still, the headlines, including "cockroach insecticide" have had a negative impact on moving units, hence Caporella's rant.
Shares of LaCroix maker National Beverage crater 16% after blaming poor earnings on 'injustice'  [CNBC]
IN OTHER NEWS
- The Yankees are buying back the YES Network
- The jobs report was not pretty
- Today is Elon Musk's day of reckoning
Sign up to receive The Water Coolest to get daily business news delivered to your inbox every AM.