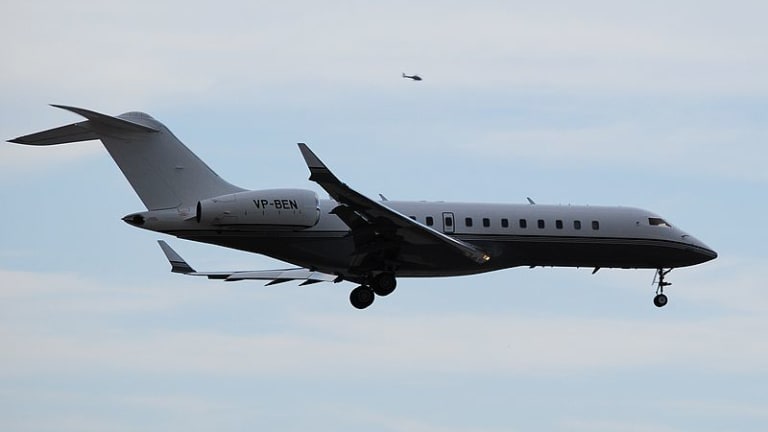 Opening Bell 3.12.19
Where's Sully?
Start your day with the Opening Bell powered by The Water Coolest. The Water Coolest is the preferred bathroom stall reading material of finance professionals. Sign up for the free daily newsletter.
Oh, and BTW, The Water Coolest and Dealbreaker are giving away a Johnny Wall Street Starter Kit:
1x Patagonia Better Sweater Fleece Vest
1x pair of Birddogs shorts
1x JUUL Starter Kit
TURBULENCE
Amid public outcry, the FAA gave a vote of confidence to the Boeing 737 MAX, noting that it was "airworthy." Of course, the United States' governing aviation authority also committed to mandating design changes ... in April ... as in 19 days from now. The "patch" is set to rectify a system that is causing planes to automatically "nose-down."
The, albeit warranted, worries stem from a series of seemingly related 737 disasters within a five-month span. First, a Lion Air Boeing 737 MAX crashed into the Java Sea killing some 189 people in October. Then over the weekend, 157 passengers were killed when an Ethiopian Airlines 737 MAX went down shortly after takeoff.
And it isn't just the chem-trail truthers that are connecting the dots. There are some eerie similarities between the accidents. Let's start with the obvious: it's the same f*cking plane. And not to mention both planes plummeted soon after takeoff with little to no warning. You don't have to be the 'Ancient Aliens' guy to start looking into proximity to the Bermuda triangle.
The fallout
… sorry, I had to.
Boeing shares fell more than 5% on the first trading day following the weekend disaster. In premarket trading Boeing's stock was down close to 10%, its largest decline since the 9/11 attacks.
But accidents happen
But when accidents happen to a commercial jet-liner maker's fastest-selling plane of all time, it spells trouble for the manufacturer. The company has more than 5k of the jets in the pipeline for more than 100 carriers. Until this weekend, the 737 MAX had been dubbed an Airbus killer. 
Now, at least three countries (China, Indonesia, and Brazil) have grounded all flights aboard the plane and air-passengers in the US have raised concerns the only way Americans know how: via overly aggressive/borderline offensive Twitter trolling.
FAA Says Boeing 737 Max Still Airworthy Despite Second Crash  [Bloomberg]
IN OTHER NEWS
- Newmont Mining and Barrick Gold will form a massive joint venture
- The Trump Administration 2020 budget looked exactly like you thought it would
Sign up to receive The Water Coolest to get daily business news delivered to your inbox every AM.