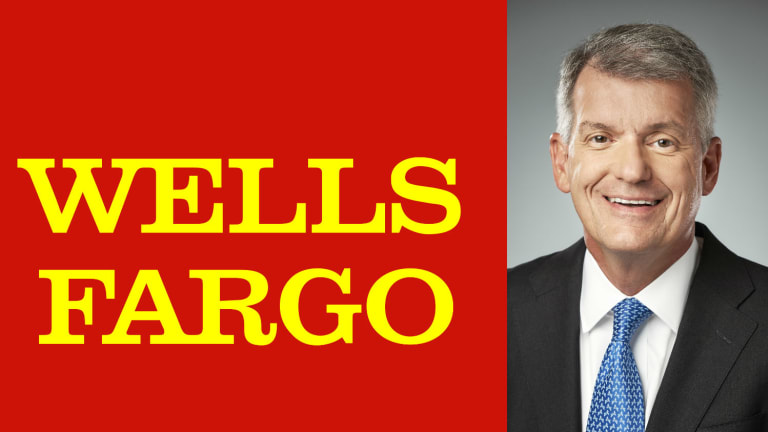 Opening Bell 3.13.19
"Hi, my name is Tim and I am a lying sack of sh*t."
Start your day with the Opening Bell powered by The Water Coolest. The Water Coolest is the preferred bathroom stall reading material of finance professionals. Sign up for the free daily newsletter.
Oh, and BTW, The Water Coolest and Dealbreaker are giving away a Johnny Wall Street Starter Kit:
1x Patagonia Better Sweater Fleece Vest
1x pair of Birddogs shorts
1x JUUL Starter Kit
WE'RE NOT MAD, JUST DISAPPOINTED
Wells, Wells, Wells, look who's in the news again. If you think you had yourself a subpar Tuesday, just be glad you're not Wells Fargo's CEO Tim Sloan. 
Sloan's testimony to Congress went about as well as you'd expect it would have for the embroiled leader of the financial institution formerly known as Wachovia.
During four long hours of testimony, Timmy Scandals received sharp criticism for f*ck ups including, but not limited to, Wells' account opening misconduct and was even warned that Wells might need to be broken up as it may be too large to manage. In addition to expected questions about his competency as a leader, Sloan was also pressed about gun control and private prisons.
Soon after the hearing concluded the Office of the Comptroller of the Currency reiterated how disappointed it was that Wells was unable to execute effective corporate governance. After little Timmy got out of timeout on Capitol Hill, the OCC, who already put an unprecedented cap on Wells' growth, hinted that it is contemplating forcing out top execs and directors.
Misery loves company
Two former Goldman Sachs bankers that were allegedly involved in the 1MBD Malaysian fund scandal were banned from working in the banking industry by The Federal Reserve of Governers. Does this mean they have to remove "deal closing at all costs" from their LinkedIn endorsements?
Tim Leissner, who pleaded guilty last year to charges money laundering and violating anti-bribery laws was fined $1.42M for his actions. Malaysian citizen Roger Ng, who was indicted last November for three counts of violating anti-bribery laws and money laundering, pleaded not guilty but suffered the same professional fate.
Regulator Slams Wells Fargo After CEO Testifies to Congress  [WSJ]
IN OTHER NEWS
- Brexit is an absolute trainwreck
- This college admission scandal is the gift that keeps on giving
- Rite Aid is absolutely gutting its ranks
Sign up to receive The Water Coolest to get daily business news delivered to your inbox every AM.