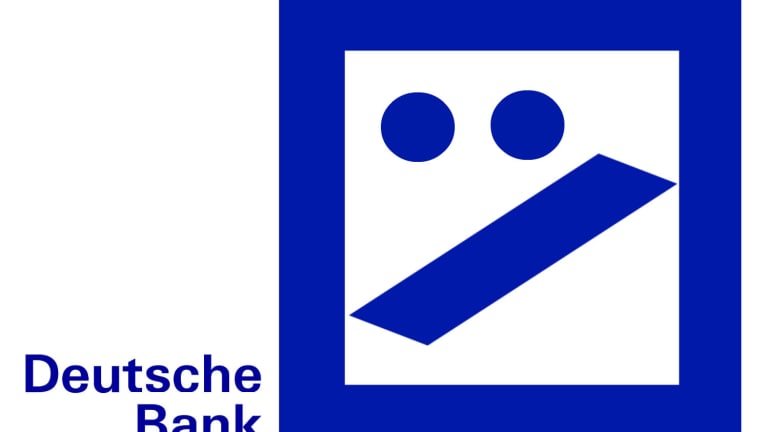 Opening Bell 3.18.19
DB is the Mazda Miata of financial institutions ...
Start your day with the Opening Bell powered by The Water Coolest. The Water Coolest is the preferred bathroom stall reading material of finance professionals. Sign up for the free daily newsletter.
Oh, and BTW, The Water Coolest and Dealbreaker are giving away a Johnny Wall Street Starter Kit:
1x Patagonia Better Sweater Fleece Vest
1x pair of Birddogs shorts
1x JUUL Starter Kit
TWO WRONGS DON'T MAKE A RIGHT
Germany's two largest banks, Deutsche Bank and Commerzbank are having "the talk." You know, the "what are we" talk. Apparently, the German government has come to terms with potential (read: definite) job and cost cuts and gave DB and Commerz the green light to discuss becoming more than friends.
Were the two lenders to become official, they would create the 4th largest European lender with combined assets of $2.05T. But remember, "past performance is no guarantee of future results."
Hot mess
Just because merging is an option, doesn't mean it makes sense. This merger is kinda like the speedball of financial institution mergers … just because you've heard good things about the ingredients separately (note: TWC does not condone drug use) doesn't mean they'll be better together.
Each bank brings its own baggage to the table. DB and Commerz have lost more than 90% of their market value since their respective peaks and can be labeled fundamentally flawed … and to an extent, victims of circumstance. A weakening European economy and the ECB's plans to push off an expected interest rate hike aren't doing the banks any favors.
Deutsche Bank hardly goes a day without grabbing a headline about the wheels falling completely off another LOB. Case in point: sh*t is hitting the fan at DB's once lucrative prime services biz as reported last week.
And Commerz has more or less never recovered from its wounds suffered during the 2008 financial crisis. In fact, the German government still owns more than 15% of Commerz, a stake acquired during the meltdown.
Deutsche Bank Is in Talks With Commerzbank After Turnaround Efforts Failed  [Bloomberg]
IN OTHER NEWS
- PwC settles Colonial case
- VW is facing a new suit in the US
- So many people are trying to short Yeti that there aren't any shares left to borrow
Sign up to receive The Water Coolest to get daily business news delivered to your inbox every AM.