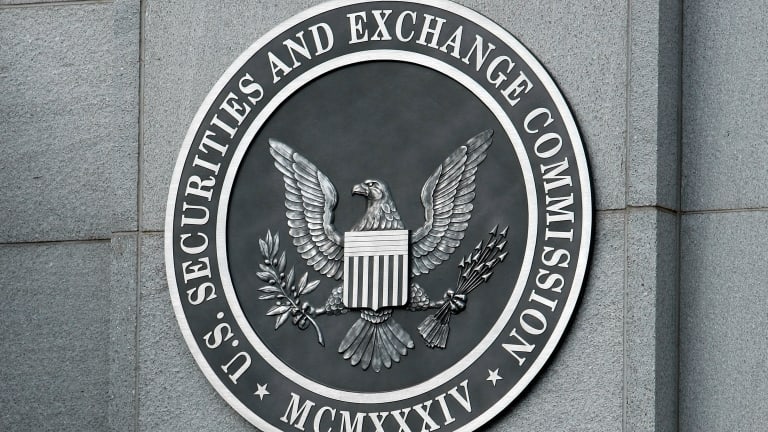 Opening Bell 3.25.19
*Elizabeth Holmes breathes sigh of relief*
Start your day with the Opening Bell powered by The Water Coolest. The Water Coolest is the preferred bathroom stall reading material of finance professionals. Sign up for the free daily newsletter.
ALLOW ME TO REINTRODUCE MYSELF
Convicted felon and former chief executive of Enron, Jeffrey Skilling, is fresh out of prison and ready to roll up his sleeves and get back into the game.
What happened with Enron again?
[Obligatory 'The Smartest Guys In The Room' spoiler alert]
Enron was a Houston-based natural gas and energy trading company with its humble beginnings in the gas pipeline business. Its share price hit a peak of $90 in August of 2000 on the "success" of its energy trading biz. One year later, Skilling resigned, Enron announced a $638M third-quarter loss and $1.2B reduction in shareholder equity. Turns out most of the firm's success was nothing more than an elaborate accounting scheme.
An SEC investigation resulted in accountancy Arthur Andersen's dissolution. Enron's auditor facilitated many of the company's fraudulent practices and famously destroyed evidence of the pair's book cooking. The scandal also led to dozens of indictments, a major shift in the energy market, and the creation of the Sarbanes-Oxley Act. Woof, amirite accountants?
Skilling, who had been with Enron since 1990, served roughly thirteen years of jail time after being convicted of fraud, conspiracy, and insider-trading charges, crimes committed during his six-month tenure as CEO in 2001.
Now that he's out, he's contacting his old pals and trying to start up a new venture.
Ok, doing what?
It's hard to say. He's met with the former head of Enron energy services unit, Lou Pai, who has pledged to invest in the new venture and reintroduce him to the community. You may remember Mr. Pai sold off hundreds of millions of dollars worth of shares when Enron was at $54 to pay for his divorce settlement, just months before the stock hit 40 cents after Enron declared bankruptcy.
Skilling has also met with people who specialize in cryptocurrencies, blockchain, and software development. It's probably worth mentioning that he is permanently barred from serving as an officer or director of a publicly traded company.
Former Enron CEO Jeffrey Skilling wants back into the energy business  [CNBC]
IN OTHER NEWS
- Pinterest is going public
- Shaq gets a Papa John's board seat
- Today Apple will announce its streaming service
Sign up to receive The Water Coolest. Blue-chip daily business news delivered to your inbox every AM.