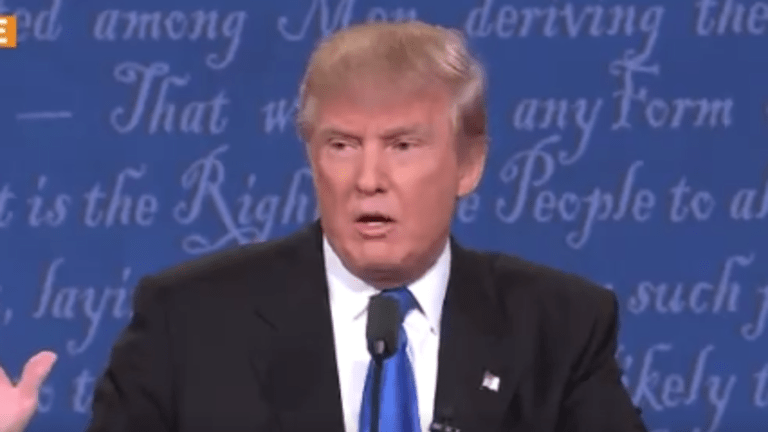 Opening Bell 3.26.19
Soo is the presser cancelled?
Start your day with the Opening Bell powered by The Water Coolest. The Water Coolest is the preferred bathroom stall reading material of finance professionals. Sign up for the free daily newsletter.
CHUMPMAN
Can we all agree that Michael Avenatti is the kinda guy who sold "weed" (spoiler: it was oregano) to 16-year-olds at high school parties when he was in his 20's?
Yesterday afternoon Avenatti, dubbed "the porn star lawyer" for his work representing Stormy Daniels, was arrested for reportedly attempting to extort Nike. You read that right … the guy who tried to parlay a suit against POTUS into a presidential bid went full mafioso on one of the most recognizable brands in the world.
Avenatti tweeted the following minutes before his arrest: "Tmrw at 11 am ET, we will be holding a press conference to disclose a major high school/college basketball scandal perpetrated by @Nike that we have uncovered. This criminal conduct reaches the highest levels of Nike and involves some of the biggest names in college basketball."
Here's the thing: in communications with Nike, Avenatti promised to cancel the presser if the company paid $1.5M to an unspecified client (presumably named Miguel Avenatto) and gave him some $25M to "conduct an internal investigation." He told Nike's lawyers "I'll go take ten billion dollars off your client's market cap. But I'm not f---ing around." This is more commonly known as extortion.
If this plot sounds eerily similar to the Adidas-NCAA men's basketball scandal, that's because it is. Three men were convicted in October on charges of paying athletes and their families to attend select Adidas-sponsored universities. It's also probably no coincidence that the press conference was scheduled during NCAA March Madness.
Shares of the swoosh fell 1.6% on the news … and promptly rebounded following news of Avenatti's arrest. 
But wait, there's more!
Unrelated to the Nike allegations, Avenatti is also being charged with wire fraud and bank fraud in California. He allegedly lied to a bank in Mississippi, using false tax returns to secure loans and also misappropriated a $1.6M client settlement.
Avenatti has been having a rough go at it as of late. He has been locked in a dispute with his business partner and their law firm filed for bankruptcy earlier this month. Plus, Stormy Daniels kicked him to the curb.
Michael Avenatti Arrested as U.S. Alleges Nike Extortion, Embezzlement  [Bloomberg]
IN OTHER NEWS
- Harvey Schwartz is apparently not interested in Wells Fargo's CEO job
- WeWork managed to lose even more money in 2018
- McDonald's makes its largest acquisition in two decades
Sign up to receive The Water Coolest. Blue-chip daily business news delivered to your inbox every AM.