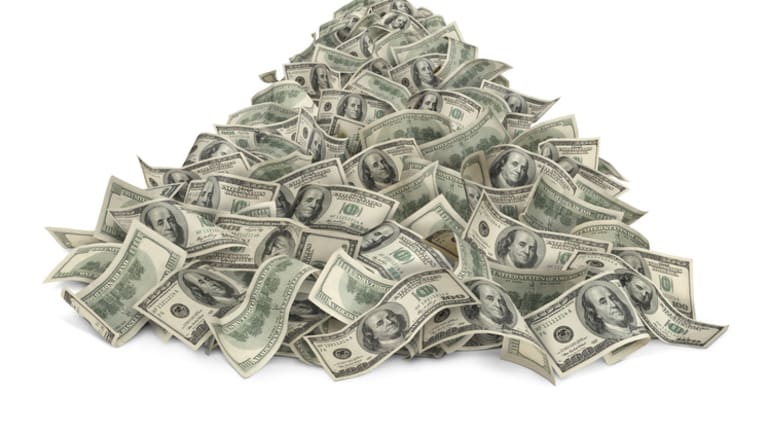 Opening Bell 3.27.19
Chad might be taking the Jitney instead of Blade to Southampton ...
Start your day with the Opening Bell powered by The Water Coolest. The Water Coolest is the preferred bathroom stall reading material of finance professionals. Sign up for the free daily newsletter.
IT'S THE MOST WONDERFUL TIME OF THE YEAR
As bonus szn winds down on Wall Street, the FT's "How To Spend It" site might not be garnering the web traffic it has come to expect this time of year ...
You see, not all is well in the land of rainmakers and deal closers. Wall Street bonuses fell 17% vs. last year according to the Office of the New York State Comptroller. An average securities professional's bonus in NYC dropped from $184,400 in 2017 to $153,700 in the year of our Lord 2018. 
This is all despite Wall Street's record profits of $27.3B. You hate to see it.
But why?
Well, there were more mouths to feed this year. The industry's headcount grew by 3% year over year. Of course, that doesn't account for the entire haircut …
Donny Politics' federal tax code changes didn't do 2018 any favors. Some of the overhauls encouraged banks to pay out bonuses in December 2017 vs. January 2018 in hopes of saving a few Shekels.
It's not that bad
Before you start a GoFundMe for broke boi bankers, consider this: the securities industry accounts for 5% of jobs in the Big Apple, but generates more than 20% of all wages. 
And if that doesn't get the Occupy crowd's britches in a bind, this oughta: according to NY's comptroller, "Bonuses declined in 2018, but the average bonus was still double the average annual salary in the rest of the City's workforce."
Wall Street bonuses plunged 17% in 2018  [Markets Insider]
IN OTHER NEWS
- Lyft's shares will list above initial expectations when it IPOs
- Uber buys its Middle Eastern rival for $3.1B
- A proxy fight is shaping up at Bed Bath & Beyond
Sign up to receive The Water Coolest. Blue-chip daily business news delivered to your inbox every AM.