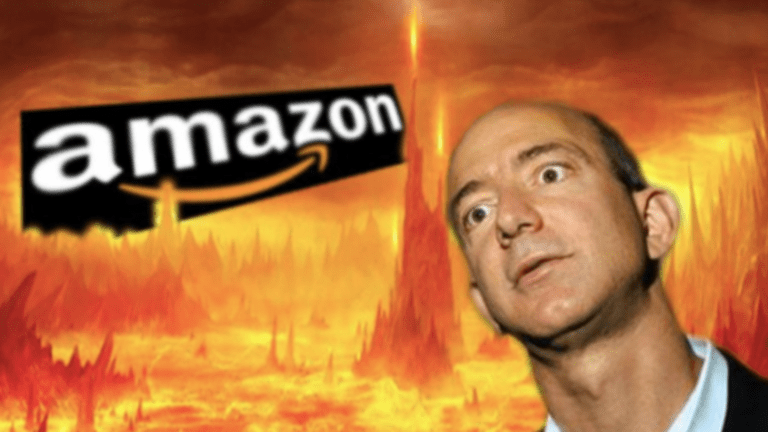 Opening Bell 3.4.19
Is Bezos getting soft?
Start your day every morning with the Opening Bell powered by The Water Coolest. The Water Coolest is the preferred bathroom stall reading material of finance professionals. Sign up for the free daily newsletter.
Oh, and BTW, The Water Coolest and Dealbreaker are giving away a Johnny Wall Street Starter Kit:
1x Patagonia Better Sweater Fleece Vest
1x pair of Birddogs shorts
1x JUUL Starter Kit
GOD'S WORK
Finally some socioeconomic justice for the people who deserve it most: the coastal elite. No longer will they have to deal with peasants showing up in Uber Pools mistaking Whole Foods for Aldi.
Jeff Bezos is planning a supermarket for commoners. This yet-to-be-named food store will feature more moderately priced goods than Whole Foods, and more importantly, allow preservatives, artificial dyes and the like on its shelves. You know, only the good stuff.
The first brick and mortar could open in LA before the end of 2019 with other locations in other major metropolises including San Francisco, Seattle, Chicago, Washington, D.C., and Philadelphia on the horizon. Jeffrey Commerce and Co. have inked leases in multiple locations and have not ruled out snatching up regional chains to more quickly facilitate supermark-pocalypse. 
But why?
"Why not? Am I right?" - Jeff Bezos, probably 
Amazon has long had brick and mortar ambitions. In fact, rumors in 2016 indicated a network of more than 2k stores of differing sizes and formats. The Seattle-based e-tailer is also hoping that more "boots on the ground" will buoy its fledgling grocery delivery biz.
And shocker ... supermarkets may be a profit play. Apparently selling things online and offering free 2-day shipping isn't terribly lucrative. Amazon is seeking to break its dependence on Amazon Web Services as its major profit center.
Amazon to Launch New Grocery-Store Business  [WSJ]
IN OTHER NEWS
- Lyft's loses a f*ck ton of money
- Apparently Bill Gross was the only person who did know Bill Gross had Aspergers
- Uncle Carl is doing what Uncle Carl does best

Sign up to receive The Water Coolest to get daily business news delivered to your inbox every AM.