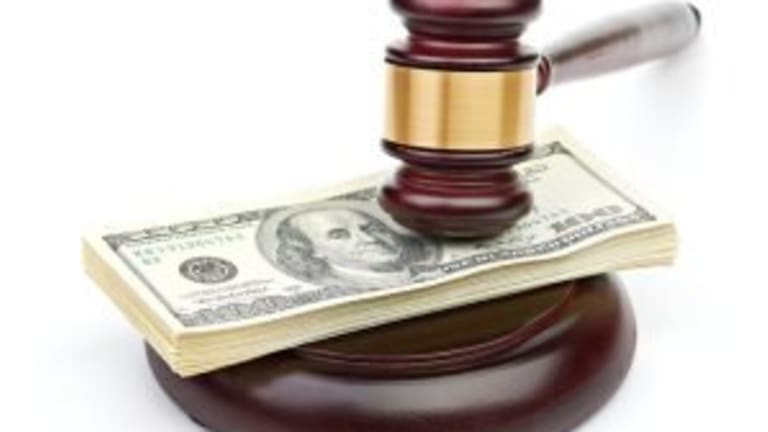 Opening Bell 3.5.19
A family that pharmas together stays together
Start your day every morning with the Opening Bell powered by The Water Coolest. The Water Coolest is the preferred bathroom stall reading material of finance professionals. Sign up for the free daily newsletter.
Oh, and BTW, The Water Coolest and Dealbreaker are giving away a Johnny Wall Street Starter Kit:
1x Patagonia Better Sweater Fleece Vest
1x pair of Birddogs shorts
1x JUUL Starter Kit
PURDUE IS BAD MMKAY
Purdue Pharma, the maker of OxyContin is considering filing for bankruptcy to help stop the bleeding as thousands of pending lawsuits threaten to overwhelm the company. Because apparently, Chapter 11 bankruptcy is to opioid-related death lawsuits as Cellino & Barnes is to slip and falls.
In case you've been living under a rock, opioid addiction has been deemed an epidemic by the CDC and threatens to rip apart the very fabric of our society. And much of the blame falls on Purdue, who has not only sold the painkillers since 1995 but allegedly has lied about their addictive properties.
More than 1.6k cities, counties, and states are suing the pill peddlers for sparking a public health crisis and taxing healthcare systems across the US. And this isn't the first court battle that gave the Sackler's (Purdue is closely held by the Sackler family) an opportunity to prove "I got a few dollars I can fight the case."
In 2007 Purdue paid $634.5 million in penalties to settle civil litigation related to lying about … welp, the very thing it continues to lie about.
In "good" company
Should Purdue follow through with the legal maneuver, the company would join the crème de la crème of degenerate corporate citizens. PG&E and US Gymnastics have recently used the tactic (filing Chapter 11) to avoid lawsuits for their egregious misdeeds.
Purdue Pharma Preparing Possible Bankruptcy Filing  [WSJ]
IN OTHER NEWS
- AT&T is shaking things up at Time Warner
- Newmont rejected Barrick Gold's bid
Sign up to receive The Water Coolest to get daily business news delivered to your inbox every AM.