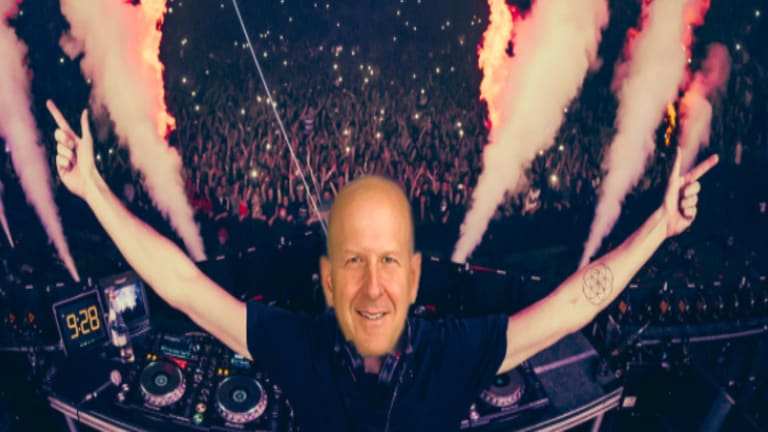 Opening Bell 3.6.19
Self "regulation" at its finest ...
Start your day with the Opening Bell powered by The Water Coolest. The Water Coolest is the preferred bathroom stall reading material of finance professionals. Sign up for the free daily newsletter.
Oh, and BTW, The Water Coolest and Dealbreaker are giving away a Johnny Wall Street Starter Kit:
1x Patagonia Better Sweater Fleece Vest
1x pair of Birddogs shorts
1x JUUL Starter Kit
MOVING SIZE
Goldman Sachs, JPMorgan Chase, Apollo Global Management, and Ares Capital walk into a bar ...
A who's who of hedge funds and investment banks have agreed to clean up a shady portion of the derivatives market which accounts for some $8T. Meet the Credit Default Swap.
As it stands, investment firms have been able to make a pretty penny from the swaps by convincing companies to miss bond payments that they probably could have swung. This, understandably, has led to a decrease in market confidence and multiple legal battles.
The shenanigans came to a boiling point last year when GSO Capital Partners convinced Hovnanian Enterprises to miss an interest payment in return for a sweetheart loan. This trade was eventually reversed after hedge fund Solus Alternative Asset Management filed suit. Sore loser.
So what's next?
The International Swaps and Derivatives Association (ISDA) will propose an official change later this week, ensuring a company's missed bond payment is tied to their creditworthiness and not just because Chad and Brad greased some palms.
Of course, these new terms are totally voluntary so more villainous institutions (read: most of them) may still engage in the frowned upon activity. It's worth noting, however, that any firm not on board will likely be blacklisted.
Wall Street Titans Cut Deal to Clean Up Shady CDS Trades  [Bloomberg]
IN OTHER NEWS
- Goldman Sachs will begin allowing employees to "dress down"
- Papa John plans to step down from the Papa John's board
- FDA Commish, Scott Gottlieb plans to leave his post
Sign up to receive The Water Coolest to get daily business news delivered to your inbox every AM.