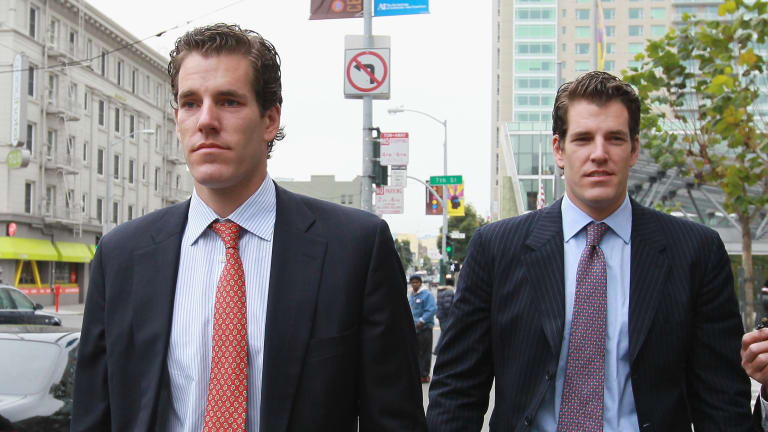 Opening Bell 3.7.19
Zuck has an idea so crazy it might just work ...
Start your day with the Opening Bell powered by The Water Coolest. The Water Coolest is the preferred bathroom stall reading material of finance professionals. Sign up for the free daily newsletter.
Oh, and BTW, The Water Coolest and Dealbreaker are giving away a Johnny Wall Street Starter Kit:
1x Patagonia Better Sweater Fleece Vest
1x pair of Birddogs shorts
1x JUUL Starter Kit
PIVOT!
The social media company whose humble beginnings stem from "borrowing" the Winkelvii's idea has another trick up its sleeve: completely rip off Snapchat once and for all. Facebook rained on Snap's "Story" parade with its IG and *shudder* FB iterations and now it's looking to take things behind closed doors.
Speaking at a conference, and confirmed via blog post, Zuckerbot emphasized the company's new focus on being a "privacy-focused communications platform." This is a far cry from informing the entire world about every stupid thought that crosses your mind. There, I said it.
The Social Network's plan is to create auto-deleting, fully encrypted messaging across platforms (Facebook, Instagram, WhatsApp ... Oculus (?)). It isn't lost on Zuck that "privacy" and "Facebook" go together like these two virgins kissing for the first time ...
"I understand that many people don't think Facebook can or would even want to build this kind of privacy-focused platform — because frankly we don't currently have a strong reputation for building privacy protective services, and we've historically focused on tools for more open sharing."
What could possibly go wrong?
The haters are, of course, pointing to the 'Book's privacy hiccups in the past. And more importantly, some governments and law enforcement certainly won't appreciate more widespread encrypted messaging.
Then there is the question of profitability. More than 98% of Facebook's revenue comes from advertising but group chats aren't exactly conducive to Allbirds ads. Case and point: Facebook's WhatsApp, which is wildly popular but makes next to nothing.
That doesn't mean Zuck won't go the ad route, as the company is currently utilizing Facebook Messenger as a tool for delivering ads that are even more infuriating than the passive ones that fill your feed.
One thought is that FB's cryptocurrency *rolls eyes* ambitions could be the future of messenger monetization. In fact, the company is currently working on a project that would allow users to pay for drugs, I mean, umm, exchange money via WhatsApp.
Facebook Plans New Emphasis on Private Communications  [WSJ]
IN OTHER NEWS
- The US posted a record trade deficit
- Shocker, Deutsche Bank decreased its bonus pool
- Huawei has filed a lawsuit against the US government
Sign up to receive The Water Coolest to get daily business news delivered to your inbox every AM.