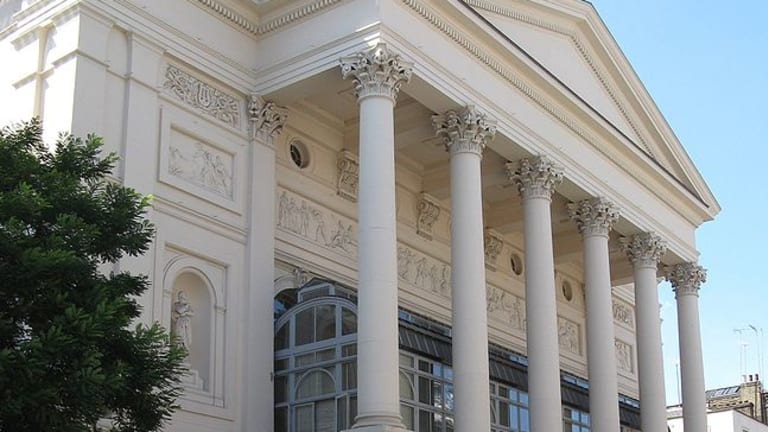 Operatically Chivalrous Hedge Fund Lawyer Defends Right To Defend Wife's Sullied Coat
But seriously, did it have its own ticket?
When someone self-identifies as a lawyer, a hedge-fund legal consultant and an opera-lover, it's not a great leap to assume that this person is probably an asshole. And so it seems!
It's Engler's account that he asked the 42-year-old lawyer — a former partner at London law firm Withers, according to his LinkedIn — whether it was ok if he sat in the vacant seat. With Feargrieve refusing the request, Engler is said to have picked up the coat and placed it on Feargrieve's wife's lap.

Again according to Engler, after the coat somehow ended up on the floor, Feargrieve allegedly told him: "How dare you talk to my wife like that?", before proceeding to punch him three times on the shoulder.
Feargrieve says this is not at all how it happened. He says the apparently professional "classical music lover" had the temerity to speak to his wife, asking if she'd paid for the seat occupied by her coat, before theatrically (remember: "classical music lover") hurling the outerwear upon the floor. And when Mrs. Feargrieve moved to defend her helpless garment, Engel pushed her aside, and toward Feargrieve. So, you know, if Feargrieve did, in fact, try to give Engler a dead arm—and he's not at all accepting that he did!—it was totally justified.
Unfortunately, this is apparently gonna be a he-said he-said kind of thing, because Feargrieve, Mrs. Feargrieve and Engler were apparently the only three people attending that night's performance of Siegfried at the Royal Opera House, else people in the adjacent seats might be able to offer some clarity. But since the Royal Opera House has only three seats, it seems—else why would Engler insist on sitting next to Mrs. Feargrieve?—we'll never know. Still, the trial starts in May.
Hedge fund lawyer 'repeatedly punched' fellow opera-goer in row over seat, court hears [Legal Cheek]