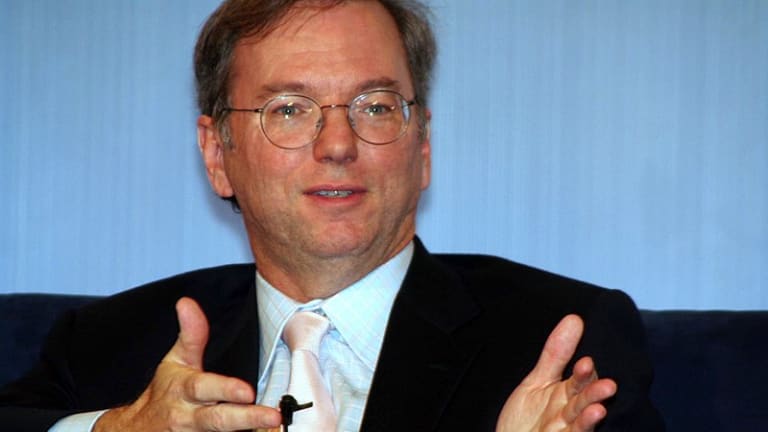 Eric Schmidt Does Not Share His Beautiful Women With Hedge Fund Managers
It is the women who must share the still-married Alphabet chairman.
Eric Schmidt's got $13 billion. Atlantic Investment Management founder Alex Roeper's hedge fund merely manages about a fifth of that. So forgive him if he can't quite understand his girlfriend's infatuation with another substantially less-well-endowed man—and a hedge fund manager at that, just like her ex-husband.
Page Six has learned that married Alphabet Inc. chairman and former Google CEO Eric Schmidt dumped glamorous divorcée Ulla Parker because he got tired of her simultaneously dating hedgie Alex Roepers.

Sources tell us that things went swimmingly with the former Wilhelmina model for about a year, but sources close to Schmidt say that he began to lose interest as Parker began to spend more and more time with Roepers…. We're told Schmidt has no hard feelings about her other romance but simply had enough of the dual-dude situation.
That's very generous of Schmidt, but also hypocritical. Because not only is he still married to his estranged wife, he's also doesn't feel bound by his preference for extramarital monogamy among his partners.
One source told us that Schmidt has already moved on with another woman, but another cheerfully told us that he's actually been seen about town with a number of different women.
Married Google billionaire Eric Schmidt dumps girlfriend for also dating hedge funder [Page Six]