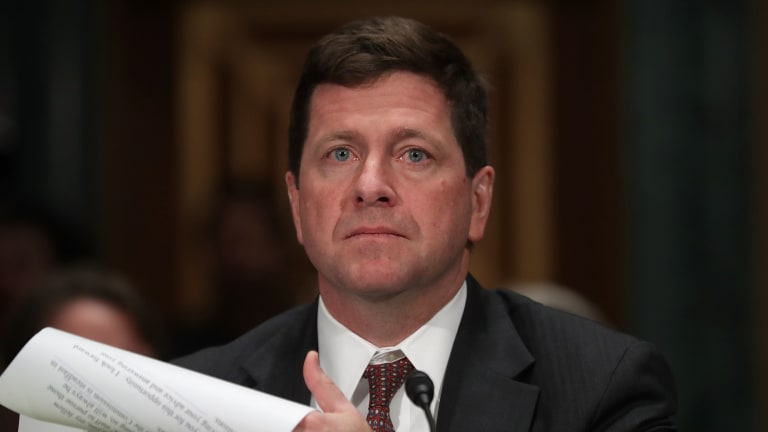 If The SEC Wants Whistleblowers To Leave It Alone, It's Gonna Have To Do Better Than This
These eight-figure checks don't send the message, "we don't care."
The Securities and Exchange Commission is sick to death of all these whistleblower tips it's been getting. Almost 5,300 vultures sent one in last year, hoping to profit from their employers' pain. It's revoltingly disloyal, as far as Jay Clayton & co. are concerned, and also a huge pain in the ass for them. So they've been toying with ways to make last year's record number remain the all-time high for the foreseeable future. Unfortunately, they're not really helping themselves with news like this.
The agency granted $37 million to one whistleblower—the third-biggest individual whistleblower award granted by the SEC—and $13 million to the other…. One tipster received $50 million in March, and another received $39 million in September, according to the SEC.
Sure, the first two went to turncoats tattling on president-in-waiting Jamie Dimon's company, and so fit within the "enemies of Donald Trump" exception to any deregulatory impulse. Still, $139 million in awards in the last seven months isn't the best advertisement for the "leave us the fuck alone" policy.
SEC Grants $50 Million Award to Two JPMorgan Whistleblowers [WSJ]