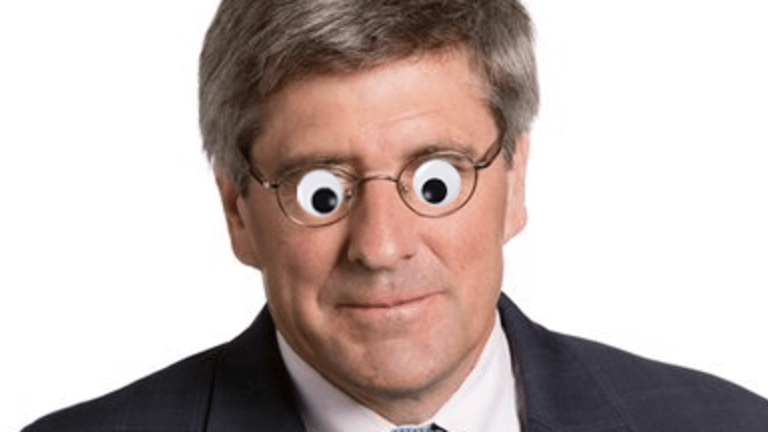 Confused Fed Nominee Stephen Moore Is Also Unclear On How To Pay Taxes
Somehow, a $75K tax lien is not even close to the most disqualifying thing about Moore's nomination.
Remember when Trump's Fed nominee Stephen Moore admitted that he didn't know all that much about what the Fed - like - does?
Well, it turns out that Stephen Moore's confusion extends to other areas...
President Donald Trump's presumptive nominee for the Federal Reserve, Stephen Moore, owes more than $75,000 in unpaid federal income taxes and related penalties, court records reveal.

Maryland court records show that on Jan. 29, 2018, the U.S. government obtained a lien against Moore in the amount of $75,328.80.The lien is for unpaid income taxes and related penalties and interest from the 2014 filing year.

The lien was filed in Circuit Court in Montgomery County. Moore lives in Potomac, Maryland, which is located in that county.
This is the best Fed nomination ever.
Trump's pick for Federal Reserve owes more than $75,000 in taxes, court record shows [CNBC]