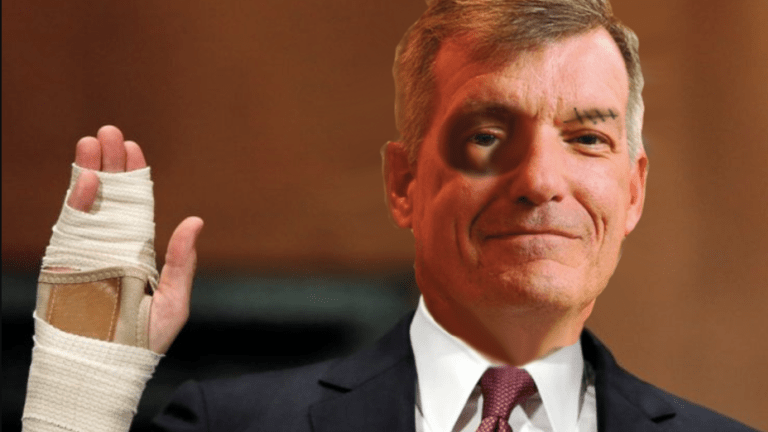 Tim Sloan Decides To Spend More Time Not Running Wells Fargo
The worst job in banking is officially available.
It appears that Wells Fargo is done pretending that Tim Sloan, who was never the right choice for CEO, can effectively keep running Wells Fargo:
Wells Fargo & Company announced today that Chief Executive Officer and President Timothy J. Sloan has informed the Company's Board of Directors of his decision to retire from the Company, effective June 30, 2019, and to step down as CEO, president, and Board member effective immediately. The Board has elected C. Allen Parker, who served as the Company's General Counsel, as interim CEO and President (and member of the Board), effective immediately. An external search process will now begin for the Company's new CEO and President.
While the timing of Sloan's departure is abrupt, it's wildly unsurprising. Things are not turning around at The Stagecoach and Sloan has never given off any impression that he is either capable or even willing to radically alter Wells Fargo in the way that it needs to be at this point. Getting a 5% raise just a day after he biffed the shit out of a Congressional hearing was a bizarre move that seemed might have been the nail in Sloan's coffin [we're clearly very much buying the "retirement" narrative] but we still have to wonder why anyone around him didn't stop the raise from happening, or if they didn't for this purpose.
Anyway, the market is loving this: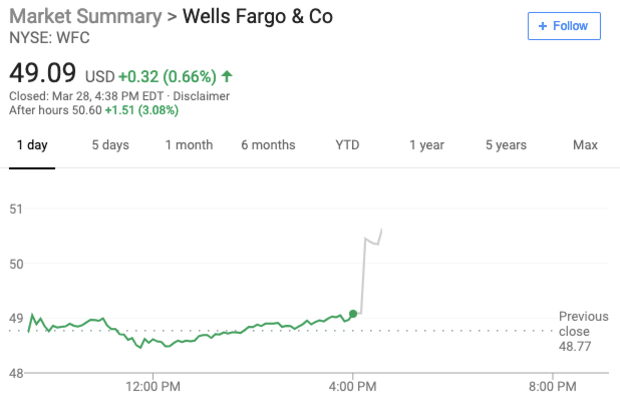 And now we get to watch the fun of seeing how many people will turn down the CEO gig at Wells Fargo before the bank once again promotes from within and we get the next Tim Sloan.