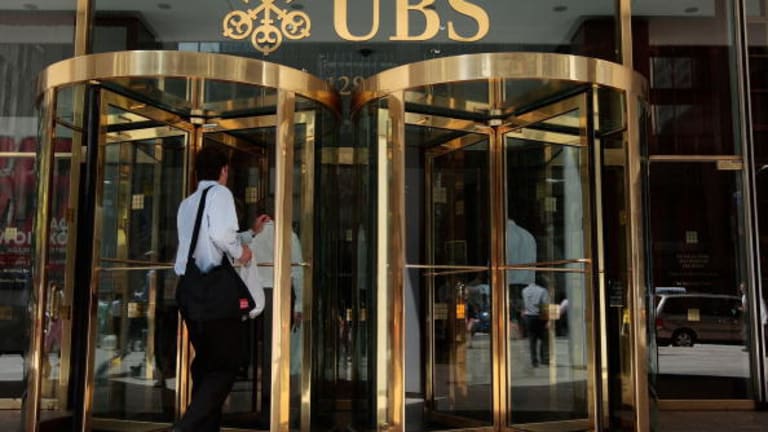 Bonus Watch '19: UBS Allegedly Hopes Pregnant Employees Enjoy Babies More Than Money
The Swiss lender is pretty sure all that time spent complaining about gender equity could be spent parenting that baby who ruined your career.
We've never been convinced that working at UBS is a fun experience, but thanks to a rather damning article in the FT we have come to learn that working at UBS sucks even more if you're a woman who would like to have a family:
More than a dozen women in the Swiss wealth management unit have complained about the treatment they received when they took time off to have children, which in many cases resulted in their bonuses being cut 30 per cent or more. Despite the bank pledging to address the issue more than a year ago, some women continue to be affected.

The practice in question meant UBS applied a reduction to the annual bonuses of those women who took the seven months of leave offered to new mothers, the people said. However, when the bankers returned their incentive pay was not restored to its former level, but rather re-based at the lowered amount. In many cases, three years or more later it had still not recovered.
And regardless of your opinion on this topic, it's impossible to argue that UBS is moving a little slow to look ready for this cultural moment. Especially since it appears that working mothers inside the bank seem to be very much embracing the growing uprising for gender equity in finance:
"Basically once pregnant, one will never catch-up again with male colleagues in the career one has built up prior to going on maternity," said one of the women, who still works for the bank. Despite multiple complaints, "the practice still continues, women still live through it exactly the same, nothing has changed in times where [UBS] is very proud of promoting what a great bank this is for women to work in."
 In UBS' defense, it is still very much promoting that narrative:
After being made aware of the problem last year, UBS's global head of diversity and inclusion, Carolanne Minashi, promised a formal review of the bank's post-maternity leave bonus policy and raised the issue with those in charge of the "global reward" team, according to documents seen by the FT.

While a bank spokesman said Ms Minashi took the issue seriously and had installed new safeguards since then, some women were still being affected, the people said.
But then there's also this:
One woman had her bonus reduced and re-based four times after having had four children. Another was informed that being a working mother was a "lifestyle choice" by means of explanation for her lower bonus, while someone else was told to "focus on her baby" when she challenged the policy.
PR has never been UBS' most potent skill but in this #MeToo era, the bank might want to put in a little more effort or at least stop punishing women for going on maternity leave. We wonder which one it will choose.
Women bankers criticise UBS over maternity leave cuts to bonuses [FT]