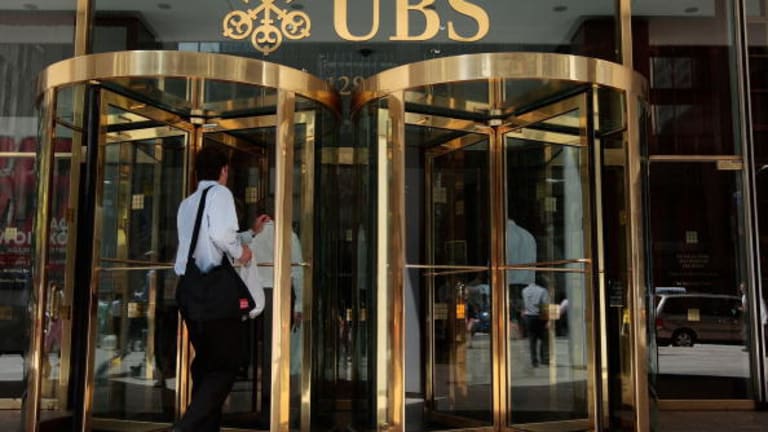 UBS Announces That The Q1 '19 Investment Banking Environment Was UBS-Levels Of Sucky
CEO Sergio Ermotti warns everyone that European banks might report numbers troublingly close to his bank's normal ones.
We knew that things in European banking were a bit grim these days, but had no idea that it had gotten this bad.
Swiss bank UBS is cutting an extra $300 million from 2019 costs after investment banking revenues plunged and wealth management remained under pressure in the first quarter, its chief executive told a conference in London on Wednesday.

Calling investment banking conditions among the toughest seen in years, especially outside the United States, Sergio Ermotti said investment banking revenues were down about a third compared to the euphoric first quarter that kicked off 2018.
How bad are things in Europe, you ask? Well, even UBS noticed.
"We've seen some improvement lately but it remains patchy, and not enough to offset the challenging start to the year," he said. The investment bank now expects to achieve mid-single-digit adjusted returns on attributed equity for the first quarter, compared to its 15 percent target over the 2019-2021 period and 12.9 percent achieved in 2018.

"While clearly not in line with our long-term aspirations, I find it to be an acceptable outcome if it is a one-off in one of the worst first-quarter environments in recent history."
And, again, this is the CEO of UBS talking. So let's all take a real step back and contemplate how much work the word "acceptable" is doing here.
But, hey, maybe Ermotti is just being a Debbie Downer [a few years running UBS will do that to a fella], and things in Europe aren't as bad as he presumes. Let's just wait to see how Credit Suisse, Barclays, and Deutsche Bank performed before we start to panic...
Hahahahaha. We love jokes.
UBS CEO says this is one of the worst first-quarter environments in history [CNBC]