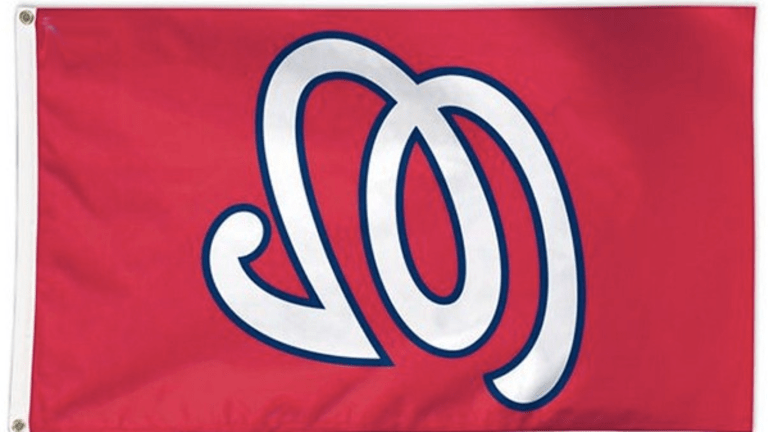 The Washington Nationals Have A New Plan To Monetize A Terrible Team
It's gonna be long and oddly expensive season for Nats fans.
So, you're a fan of the Washington Nationals. First of all, congratulations on forever being free after the first week of October. Second of all, why would you ever go to a game?
You might end up next to Brett Kavanaugh, which is a day ruiner. Or, worse, Mitch McConnell, although the Senate majority leader may be most agreeable on matters of baseball. If you do end up in such undesirable company, maybe you'll get to throw up on them thanks to the numerous food safety problems, including mold found in a Nationals Park ice machine. If you manage to steer clear of the patriarchy and foodborne bacteria, you may still wind up stuck on the banks of the Anacostia River if the game goes long, because the D.C. Metro closes before midnight on weekdays, and there have been multiple times over the years when fans have had to make the choice between sticking around for more baseball or catching a train home.
Last month, the Nationals made going to their games even more of an inconvenience by banning backpacks, effective this season, in the name of "safety." So, if you want to catch some baseball after work, but you commute with a backpack, tough beans, gotta find somewhere to put that bag.
Stepping into that fan-unfriendly void, a hero emerged this week… the Washington Nationals. Yes, that's right, after the terrible decision by the Washington Nationals to ban fans of the Washington Nationals from bringing backpacks into Nationals Park, the ever-gracious and customer-oriented Washington Nationals stepped up to make things better with "free Curly W cinch bags" to make it look like you just went shopping at Walgreens, available on a first-come, first-served basis until, presumably, they run out of cinch bags, order more of them, and then start charging people. For those who still insist on bringing backpacks, the Nationals have a solution for that as well.
"We have engaged with a local company to provide up to 1000 backpack storage lockers around the perimeter of the ballpark. Binbox will charge a nominal fee for access to a locker where you can store your backpack and its contents for the duration of the game. (Please note: the Washington Nationals are not receiving any money from this service.)"
Congratulations to everyone who now gets to be billed in six-minute increments, up to $15 per game, to have somebody hold their stuff… then miss the last Metro while waiting to retrieve said stuff. At least this is purely in the interest of security and the Nationals, as noted by the Nationals, are not receiving any money from this service.
Or, as The Washington Post put it, "The Nationals will not make money off the locker rentals." That's a slightly clearer phrasing than "any money from this service," where the last word could mean "this service of storing people's stuff," or it could mean "this service, Binbox." It would be pretty naïve to think that the Nationals are in no way benefitting from a partnership wherein a third-party vendor operates in their space, charging $2-3 an hour to handle people's belongings.
Binbox, for its part, seems extremely up for the task, as "Payment will be processed through the app via Stripe, though (CEO Dan) Flynn said his company is exploring adding Apple Pay and PayPal as payment options." That really seems like the kind of thing that you'd have set up before engaging with a Major League Baseball team… or a Major League Soccer team, as Binbox already provides lockers at D.C. United games, somehow for a higher hourly rate than they'll be charging at Nationals Park.
This has all the makings of a scenario where one day the Nationals have to issue an apology. Pre-emptively, they can stuff their sorries in a sack, then lock them up outside for $15. It's about safety, after all.