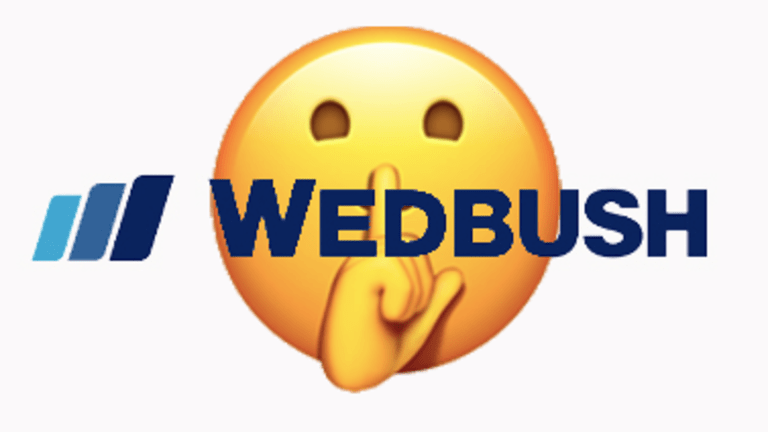 SEC Fines Wedbush For Taking An IDGAF Approach To Employee Supervision
Even this SEC can't overlook "a long-running pump-and-dump scheme targeting retail investors."
It's not often you get an SEC order accusing a firm of being criminally and willfully lazy about an apparently obvious and ongoing fraud at said firm.
So, enjoy, everyone who doesn't work at Wedbush Securities:
The Securities and Exchange Commission announced today that Wedbush Securities Inc. will pay a $250,000 penalty and has agreed to be censured to settle its failure to supervise charge in a pending administrative proceeding. 

According to the SEC's March 2018 order instituting proceedings, Wedbush ignored numerous red flags indicating that one of its registered representatives was involved in a long-running pump-and-dump scheme targeting retail investors. Wedbush conducted two flawed and insufficient investigations into the registered representative's conduct, and failed to take appropriate action.
Umm what? Well, apparently this all revolves around the actions of a broker named Timary Delorme, and we'll let the SEC take it from here:
But Delorme and Engelbrecht were so good at crimes that they talked about doing crimes in emails...that Delorme's bosses at Wedbush apparently read:
And punished her thusly:
Wow. Trying to contain the damage of a rogue broker by gambling that she can't get too much crime done in just one hour a day? That's tip-top management.
It makes us miss Thad. Poor, dead Thad.