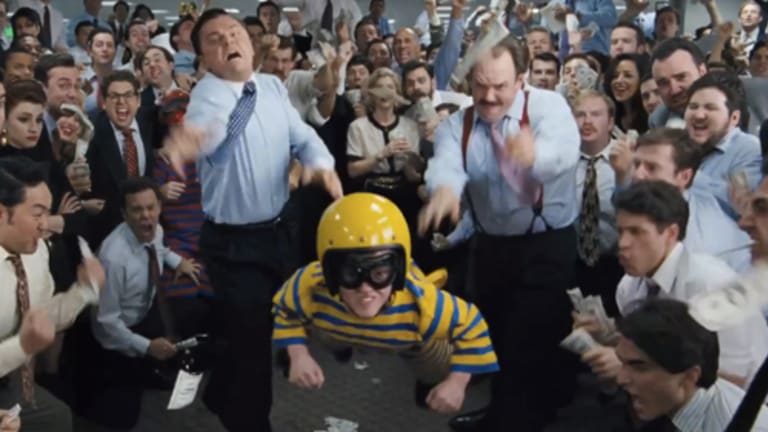 Jordan Belfort Associate's Attempt To Pump-And-Dump His Manhattan Townhouse Not A Resounding Success
Alan Wilzig, who needs you to know he's not at all as nerdy as he appears in the movie, settles for $30 million less.
Alan Wilzig was not happy about his portrayal in "The Wolf of Wall Street." The man who introduced Jordan Belfort to his second wife while he was still married to his first was insulted by the sniveling, non-Testarossa-driving punk purporting to be him, and was not shy about telling Martin Scorsese about it. You might think he's equally unhappy today, having just sold his Tribeca home for $12.65 million, a far cry from the $44 million he sought for it five years ago. But not at all. Sure, he was taking a page from his old buddy and seeing if he could find a sucker, but really he's just glad to be rid of the thing so he can spend more time on his personal Grand Prix racing track upstate, even if he had to tone things down to get that.
Mr. Wilzig admitted that the price cut had less to do with the downturn in the high-end real estate market in New York than with his "pie in the sky" pricing strategy when he listed the property in 2014. He said at the time he hadn't wanted to sell but had been motivated by some of the aggressive price-tags he'd seen in the area. He wanted to "see if some Chinese billionaire wanted to live in Tribeca bad enough," he said….

The townhouse-style home has four bedrooms, a 32-foot-wide great room with an onyx fireplace, an 800-square-foot patio, a media room, a spa and its own private extra-wide garage. When it was first listed, the home drew attention for features such as alligator handrails and a 550-gallon aquarium filled with white butterfly koi, but Mr. Wilzig said he had later toned down the decor to appeal to a wider pool of buyers….

Mr. Wilzig said he is looking for a rental in the city in the $20,000 to $25,000 a month range and is relieved to have parted with the townhouse, since it gives him more financial freedom.
'Wolf of Wall Street' Townhouse Sells for $12.65 Million [WSJ]