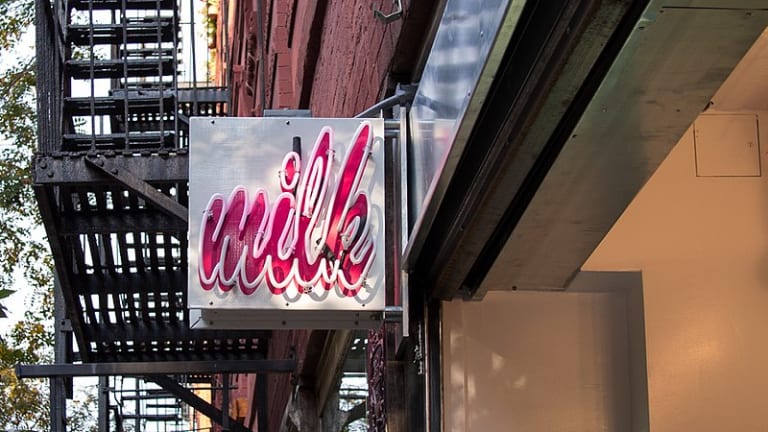 Regular Guy Jeff Bezos Celebrates Divorce With Some Cereal Milk Ice Cream, Just Like You Would
He even waited in line like everyone who didn't just hand their ex-wives $36 billion.
What do you get for the man who has, can have and quite probably will eventually have everything, on the occasion of his divorce and the impending divorce of his mistress? Why, ice cream of course. Nothing as garish as a Cookie Puss or anything: Just a little something sweet to make the kids feel good about the future stepmom. After all, the man did just find himself $36 billion lighter.
One day after Lauren Sanchez filed for divorce from estranged husband Patrick Whitesell, Jeff Bezos took two of his children to Milk Bar in New York City's East Village for some sweet treats.

"Jeff was having a low-key night with his kids," an eyewitness told Page Six. "He ordered the classic cereal milk ice cream. No one else seemed to notice him while he and his kids waited quietly in line."
Jeff Bezos goes out for ice cream after Lauren Sanchez files for divorce [Page Six]