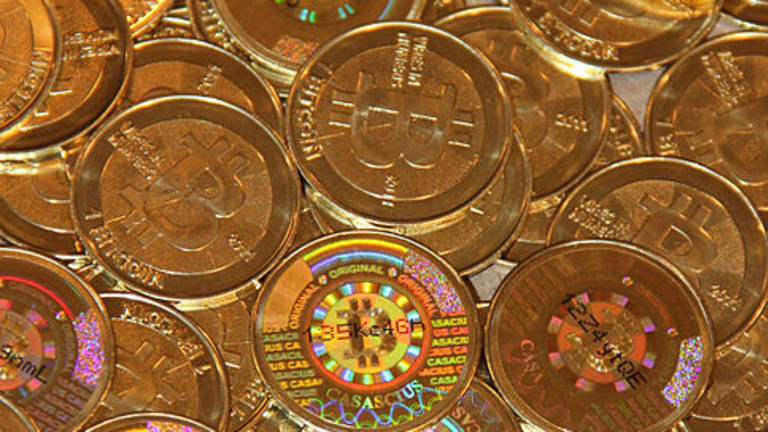 After Revelation Of Fake Trading, Potentially Fake Trade Drives Bitcoin Up 20%
People are still getting excited, of course, but you'd expect that.
Bitcoin prices are going up again. Have you heard? Briefly above $5,000 for the first time in four-and-a-half months, having its best day in almost a year, pulling the rest of the bedraggled cryptocurrency set up with it.
Now, we know that 95% of bitcoin trading has no more basis in reality than bitcoin itself, but that hasn't stopped the true believers from getting giddy about their beloved fake currency reaching the cusp of being worth about one-third of what it used to be. So is this it? The moment that the money of the future finally gets off the deck and starts replacing those risible analog metal and paper things in our pockets?
Well, uh….
Today's gain was probably triggered by an order worth about $100 million spread across U.S.-based exchanges Coinbase and Kraken and Luxembourg's Bitstamp, said Oliver von Landsberg-Sadie, chief executive of cryptocurrency firm BCB Group.

"There has been a single order that has been algorithmically-managed across these three venues, of around 20,000 BTC," he said.

"If you look at the volumes on each of those three exchanges – there were in-concert, synchronized, units of volume of around 7,000 BTC in an hour"….

Analysts could not point to any specific developments that could explain the mystery buyer's big order.
It's just like Manhattan real estate, except you can't do anything with it. And the actual capitalists buying those sky palaces aren't helping the cryptocapitalists out here, and it doesn't sound like they will be any time soon.
Some cryptocurrency enthusiasts had hoped that the entrance of Wall Street institutions would give them legitimacy with traditional investors. But their struggles — and waning interest — illustrate the difficulty in bringing Bitcoin from the fringes of the internet into the mainstream financial world.

"The smart money knows that crypto is not ready," said Ciaran Murray, a cryptocurrency trader in London…. "Once you get into the details, it scared them off," he said.
Can't even begin to imagine why. Who doesn't love an asset that can be driven up by a fifth by a "mystery order"?
Bitcoin jumps 20 percent, mystery order seen as catalyst [Reuters]
Amid Bitcoin Uncertainty, 'the Smart Money Knows That Crypto Is Not Ready' [NYT]