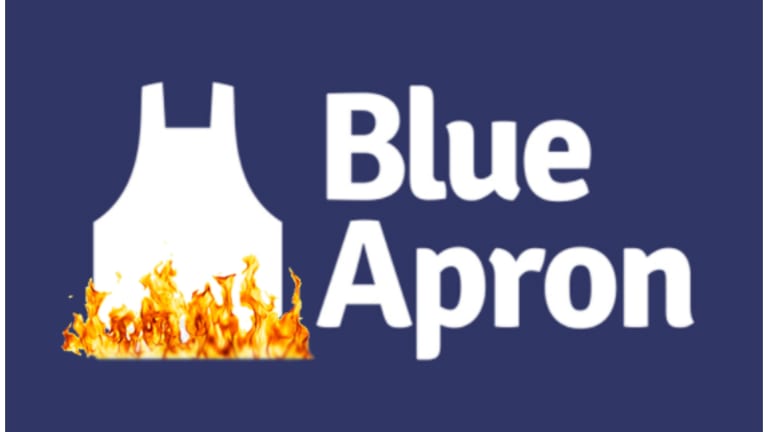 A Desperate Blue Apron Is Trying To Execute An "Etsy 180°"
Not only is Blue Apron replacing the CEO with an Etsy exec, it's even firing a guy named Dickerson.
Noted penny stock Blue Apron has some news, you guys:
Blue Apron Holdings Inc. soared as much as 24 percent in early trading Wednesday after it named Etsy Inc. executive Linda Findley Kozlowski as chief executive officer, replacing Brad Dickerson. The meal-kit delivery company also affirmed its outlook for "significant improvement" in financial results
Well, that's an interesting move. Clearing out your c-suite and bringing in veterans from more successful startups that are ready to make the kind of violent decisions that will hasten the journey to profitability?
Where have we seen this before? Oh, right, when Etsy fired a CEO with the last name Dickerson as part of an executive culling to bring in people who were ready to cut spending and squeeze every ounce of revenue so that investors wouldn't flee like they were sailing aboard a burning ship. And speaking of Etsy, new Blue Apron CEO Linda Kozlowski [not Crocodile Dundee's girlfriend] was at Etsy when that whole Red Wedding went down, and saw firsthand how to retrofit a failing, newly-public eCommerce company.
Kozlowski has a background in e-commerce and consumer-focused businesses. In addition to her role as chief operating officer at Etsy for three years, she previously served as COO at Evernote Corp., and had worked for Alibaba Group Holding Ltd. as director of global marketing and customer experience.
As hard as we've been on both Etsy and Blue Apron in the past, we've been nothing short of flabbergasted and impressed by how Etsy has turned things around since their c-suite facelift, which isn't hard to feel when a company raises its stock price by like 500% in less than two years. Blue Apron is so clearly trying to do the same thing that they're even borrowing names and themes from the Etsy turnaround. It's like a Ghostbusters reboot.
But we have to question if Blue Apron has waited too long to act. After announcing that Dickerson was out after the bell yesterday, APRN stock surged enough that it's still up about 8.5% as we write this midday. But that big exciting bump in value has APRN trading at...$1.05 a share.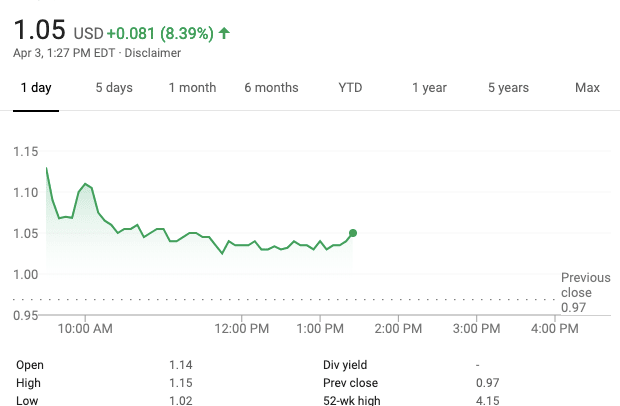 Trying to pull off an "Etsy 180°" is an admirable goal, but we fear that Blue Apron might not have enough runway to get this attempt off the ground.
Blue Apron Taps Former Etsy Executive as CEO Replacing Brad Dickerson [Bloomberg]