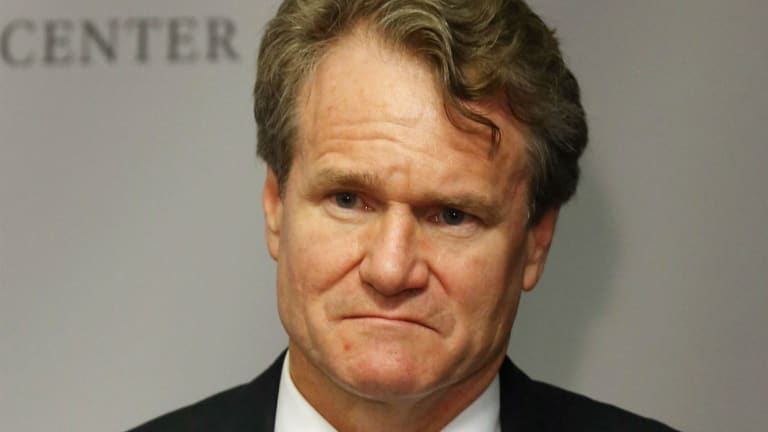 Investors Can't Believe Brian Moynihan Is Having A Good Day
There's always something to criticize at Bank of America.
Citigroup revenue? Down! Goldman revenue? Way down! Goldman paychecks? Down even more!
Bank of America revenue? Technically down, but essentially flat! Brian Moynihan's whole business model? Still not trusted.
The lender reported Tuesday that its net profit rose 6% in the first quarter to $7.3 billion, beating analyst expectations. Yet shares still fell in early trading….

This year, with the Federal Reserve on pause, rate expectations pared back and GDP growth slowing, net interest income will likely rise only around 3%, he said…. But he stressed that the bank makes decisions based on client demand for loans and deposits—not its expectations on future rates, which could easily be wrong.

"We're a bank, not a hedge fund," he said.

But hedge funds are likely to keep pushing Bank of America's share price around with the daily movements in rates. The stock won't stabilize until interest-rate expectations get more settled.
Bank of America's Profit Rises on Consumer-Unit Growth [WSJ]
Bank of America: Blowing in the Wind [WSJ]
Citigroup's Profit Lifted by Consumer Banking [WSJ]