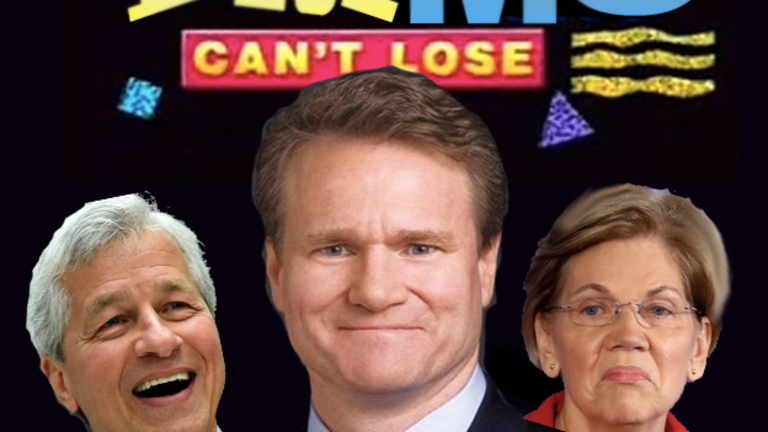 Brian Moynihan Gives Everyone A Raise Today Just Because He Wanted To Do The Right Thing And For No Other Reason Whatsoever
Is there a Congressional hearing tomorrow? Well, what a fun coincidence!
Hey, look who did a nice thing for people.
Bank of America is raising the minimum wage for employees this year and plans to hike it to $20 an hour in two years."

If you get a job at Bank of America, you'll make $41,000" a year, Chairman and CEO Brian Moynihan told MSNBC on Tuesday. "With the success our company has ... we have to share that success with our teammates."
This must be the new capitalism that everyone is talking about. Leveraging a massive financial services firm and its resources to send a potent and efficacious message about the critical threat that wealth inequality poses to our national future? That's true leadership, Brian Moynihan! The kind of sacrifice for the common good that you learned in catechism (but some people like Joe Kernen slept through). A major gesture that proves BofA will be at the forefront of a virtuous new form of American business, one that is truly predicated on ensuring that every American worker has the dignity of her work reflected in her paycheck. You are an emblem of social altruism today, Brian Moynihan, and we salute you!
The move comes the day before Moynihan, J.P. Morgan Chase's Jamie Dimon and five other bank CEOs are scheduled to testify before the Democrat-led House Financial Services Committee in Washington. Since income inequality is a hot-button issue ahead of the 2020 election, raising wages for the lowest-paid bank workers may insulate Moynihan from criticism about the gap between branch tellers and the company's highest-paid employees.
Oh, BriMo, you sly dog. When did you learn how to play this game?
You must be enjoying visualizing Jamie Dimon standing in a JPM conference room screaming "Get me to $22.50 an hour or Elizabeth Warren is gonna kick me in the dick!" at Marianne Lake. 
Bank of America is raising its minimum wage for employees to $20 an hour [CNBC]