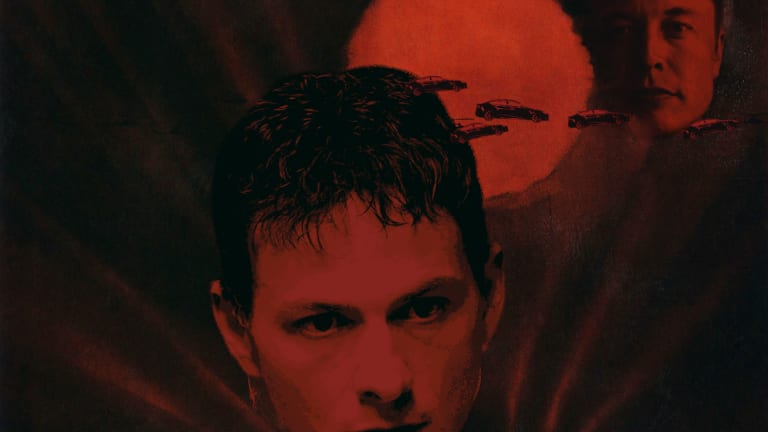 David Einhorn Still Murmuring Incantations Of Death Over Elon Musk Voodoo Doll, Is Feeling Like It's Working
Greenlight Capital telling investors that Tesla is at least on the verge of being on the verge of dying, and D-Hornz is showing signs of late-stage Ackmania.
It's a nice spring Friday. How is David Einhorn doing?
David Einhorn's Greenlight Capital renewed criticism of Elon Musk and his Tesla Inc, saying the electric car company again appeared to be on the "brink" of failure, according to a letter sent to clients of the hedge fund on Friday.
Oh, D-Hornz, you need to see someone about this Ackmania you have for Tesla. We're worried, and you aren't listening to reason. Do you have anything new?
The letter cited a lack of demand, "desperate" price cuts, layoffs, "closing-and-then-not-closing" stores, closing service centers, slashing capital expenditures, rushed product announcements and "a new effort to distract investors from the demand problem with hyperbole over TSLA's autonomous driving capabilities."
This isn't new, homie. The bulls don't care. You're not shorting a car company, you're shorting a religion. And we don't want to intrude but are you analyzing this via a wall covered in thumbtacks and string? Because you're hurting and it's hard to watch...
"We believe that right here, right now, the company appears to again be on the brink," the letter said. Greenlight is short Tesla stock, recently a profitable bet.
No, you don't sound crazy at all, and your eyes don't look a bit like dirty coffee cup saucers.
[Pray for Einhorn, you guys. We need to get him out of this Tesla short and into a relationship with Mackenzie Bezos. We know how to cure Ackmania, and it's a process.]
David Einhorn's Greenlight says Tesla 'on the brink' of failure - client letter [Reuters]