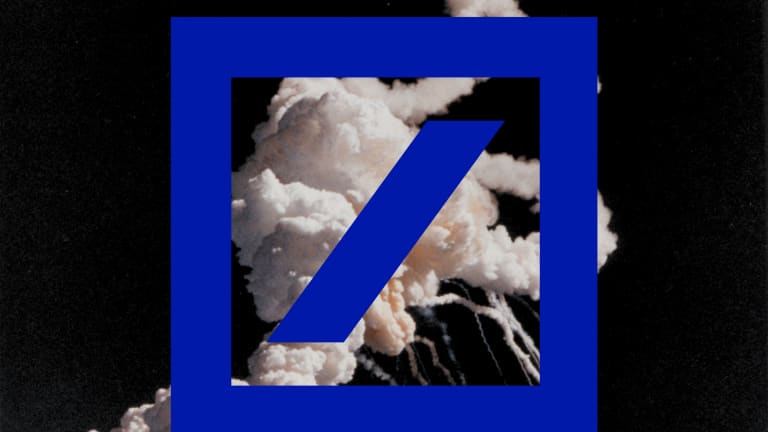 Deutsche Bank Leaves Commerzbank At The Altar Because Apparently Beggars CAN Be Choosers
It s starting to seem like Deutsche Bank doesn't have a clear picture of itself.
There is nothing more essential to a person in crisis than another person willing to show them love, attention and provide them with a sense of hope that things might improve. We like to assume that the same can be said of banks, so it has filled our heart these last few months to see that Deutsche Bank - the Tara Reid of the global banking system - has had such a wonderful team helping it through some very dark days.
What with the German government making a stiff and awkward to show to attempt bending over backward so that Deutsche could seal the deal on a merger with its hometown frenemy Commerzbank, and Commerzbank so openly thirsty to make Deutsche feel wanted, it has seemed like there was a chance for Deutsche to find happiness. But, alas, like many Teutonic antiheroes before, Deutsche Bank is apparently not yet capable of accepting love:
Banking giant Deutsche Bank AG and its crosstown rival Commerzbank AG CRZBY Thursday ended merger talks, leaving in tatters the German government's hope to shore up both banks and create a domestic banking powerhouse.

The CEOs and chairmen of both banks met Thursday morning in Frankfurt to seal the decision, a person familiar with the meeting said. Deutsche Bank had been leaning toward pulling out of negotiations for the past week, daunted by the costs and intricacies of combining the banks and difficulties convincing shareholders of the upside, people close to the discussions say.
Turning down Commerzbank now seems like a rash decision for Deutsche Bank. It feels like Deutsche is an aging man with massive debts and a spotty relationship history, wearing clothes that are much too young and much to tight for him, standing in front of a mirror and thinking "I can always do better," as he rubs his hand through this combover and bares his massive white capped-teeth in a creepy smile.
Commerzbank, eager for a deal, had grown impatient with the pace of discussions, some of the people said. Some advisers for the smaller bank felt like Deutsche Bank was internally divided over its own strategy, making it hard at times to focus the talks.
The strum und drang of being Deutsche right now must be debilitating, so why not use a partner to help shoulder that load as the European economy grinds to a cacophonous stop, interest rates remain inertly low, and your financials make it clear to the world that you're worth more dead than alive? German officials clearly wanted to create the megabank that Deutsche still views itself to be...and literally no one else does. 
Like that tragic middle-aged hipster, Deutsche seems to have a very skewed view of itself. One of the reasons that Deutsche Bank has used to justify killing the merger is that too many jobs would be cut as redundant when the two banks married their operations together. We appreciate the humanist aspect of this argument, but we can't help noticing that large-scale layoffs would drastically reduce the steady stream of people that are resigning from Deutsche Bank. And news broke the other day that Christian Sewing and his executive team were considering throwing all of their sins into a bag as part of the rarely-used "bad bank" maneuver with apparently no awareness that Deutsche Bank is considered by many to essetially be a bad bank bursting at the seams with of financial sins. It's a very telling coincidence that Sewing is pulling out of a last gasp merger on the same day that Deutsche is complying with the New York Attorney General and handing over Donald Trump's loan activity with the bank. 
Deutsche Bank is a hot mess, so it's no shock that it jilted the one bank willing to try and love it at the altar. Before Deutsche Bank can try out marriage, it's going to have to try meeting someone new; itself.
 Deutsche Bank, Crosstown Rival Commerzbank End Deal Talks [WSJ]